Back to Polo's home page
Armagh in the late 1950s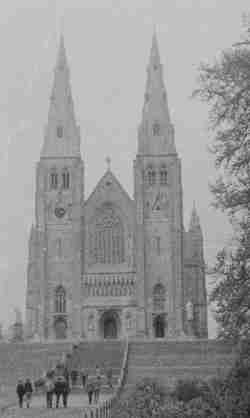 When I was in secondary school in the 1950s, we used to go on school tours.

Sometimes this involved following the school (Gaelic) football team to remote parts of the country to see them trash the yokels or to criticise the referee if they didn't. Sometimes it involved visiting a place of national, cultural or religious significance.

One such place was Armagh, the ecclesiastical capital of Ireland. Unlike the State and the soccer team, the Roman Catholic Church, along with the Gaelic Athletic Association and the Rugby Union, operates on an all-island (32 county) basis. So, for Dublin Catholics, Armagh, while, strictly speaking, outside the State and claimed by London as part of the UK, is their ecclesiastical capital.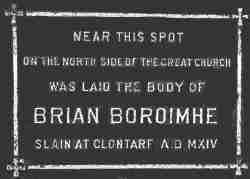 Armagh is also the "resting" place of Brian Boru, the High King of Ireland, who, in 1014, defeated the Danes at the battle of Clontarf, and finally put an end to an era of Scandinavian pillage and desecration of monastic settlements.

The same Scandinavians, most of whom are now our partners in the EU, did leave us some serious Viking settlements, like Dublin, which now lie many layers beneath the surface of the modern city and are only being discovered as different areas are being excavated prior to being cemented over in the name of progress.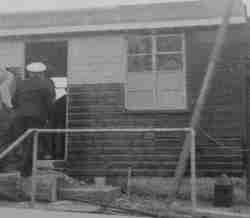 In the late 1950s, a decade before the start of the current Northern Ireland "troubles", there was only limited and sporadic violence in the North against the institutions of the [British] State.

A regular headline in the Sunday papers of the day was the blowing up of some customs post or other along the border.

Nevertheless, crossing the border, for Southern schoolboys, was something of an adventure and a mission into occupied Ireland. Many of us, despite an Irish nationalist upbringing, were also raised on World War II 64 page comics, including Battler Britain (Britton) and the Nazi occupation of France, Belgium and Netherlands, just across the Channel from the UK.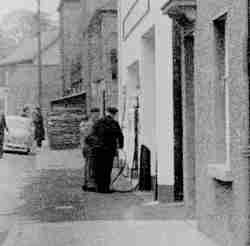 Now that the war was over, this trip was the closest we were likely to get, in real life, to a sortie into enemy territory.

Apart from the customs at the border, the first thing to strike you was that the police were armed, unlike in Britain and in the South.

What really blew our minds, however, were the sandbagged police stations.

We felt so threatened that these photos were taken surreptitiously - would you believe?




So much has happened since that time.

I have been involved with Northern Ireland through my work and through music. I have crossed a border bristling with ordnance, under surveillance from the watchtowers with their wire meshing and reinforcements. There was a strong presence of British soldiers, some very young and nervous, which didn't make me feel very confident doing the "lights out, approach slowly" drill.

Most of these fortifications have now been dismantled but, while there, they certainly put a 1950s trip across the border in the halfpenny place.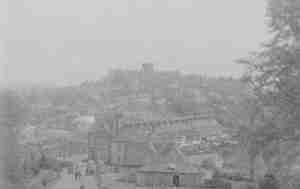 Back to Polo's home page