First Pre-fab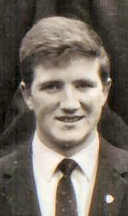 Our first bit of news since the introduction of this page is Frank Russel (An Ruiséalach)'s contribution to this morning's Sunday Miscellany on RTE Radio 1.

Frank's vignette recalled the introduction of a pre-fab to augment accommodation at his primary school in Blanchardstown in the 1950s. Much ingenuity went into procuring the "premises" from CIE and giving a new meaning to the concept of education as a journey.

Frank also paid tribute to his father who was principal of the school.

Nice one Frank.

23/10/2005

---
G'day!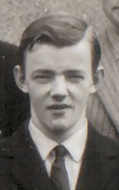 from
Seán Ó Faoláin
in Adelaide.


On Thursday, October 13, Ronan Murphy and his wife Audrey arrived in Adelaide, South Australia to board the Ghan to Alice Springs the next day.

I picked them up at 6.30pm from Adelaide airport where they had just arrived from Sydney. That evening we enjoyed a lovely dinner at Alphuttes, a well-respected Adelaide restaurant. We're not short of restaurants in Adelaide mind you. There were over 2200 at the last count for the one million of us who live here.

Next morning we toured Adelaide and its beaches. We also went into the Adelaide Oval, reputed to be the most beautiful cricket ground in the world of cricket. Whilst not great fans of cricket, Audrey and Ronan got busy immediately SMS-ing some cricket 'tragics' back home. It didn't seem to bother them that it was 2am in the morning in Dublin!

We then took a leisurely drive to the Barossa Valley to taste a little wine and lunched at the Jacobs Creek visitor centre restaurant. We enjoyed a nice bottle of 2002 Jacobs Creek Reserve Shiraz with lunch.



That was reason enough for another round of SMS-ing! Not forgetting that this was the same day that Rang63 were having the reunion in Dublin.

From there we drove to Keswick railway station in Adelaide where they boarded the Ghan.

Here one minute Ghan the next!

It was a short intensive visit and I was pleased to be able to recognise Ronan after 46 years.

As many of 'the Rang of 63' are either retired or getting there fast, the opportunity for serious travel must be in the forefront of many minds. Adelaide beckons and the guest room is already made up. You would have a wonderful time.

25/10/05
---
Cruinniú
14/10/2005
Bhaineamar go léir an taithneamh as an "gcruinniú", oíche mhór cainte agus caidrimh agus braonaoin Uncle Arthur in éindí.



Griangrafanna
ó Tony Penny.



Bhí LARCC an bhuíoch as an fuíolach airgid a sheolamar chucu.
---
Nuachtán
Seo trial-eagrán den nuachtán beag. Tá scóp leis an cur i láthar a fheabhsú agus géar gá le hábhar. Smaointe, le'n bhúr dtoil(eanna)!

Chuir mé an teideal (sealadach) Iar Nuacht air ag tarrach ar Iar na n-Iarscoláirí agus ag glacadh leis, go fóilín beag ar aon nós, go mbeidh an oiread staire is a bheidh de nuacht sna colúin ar dtús báire.


---
Síntús
Seol isteach bhúr gcuid scéalta, griangrafanna, airgead don chiste chosanta (only joking - strict editorial control !!)

---
Treoir
Guidelines for submission of material for publication in IarNuacht. These are designed to be helpful to everybody in the long run!
---