Benny's in Town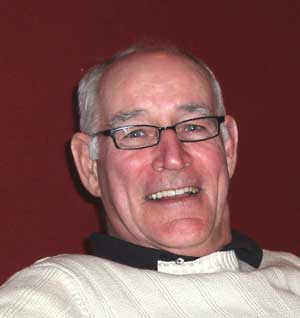 Tharla Benny Falúin sa mhórchathair le déanaí agus d'eagraigh Tony teacht le chéile speisialta in Foley's ar an 2ú Feabhra 2008.

Bhí Benny in an form ar fad agus tuin gutha bhreá bhlasta Iowach aige.

Bhaineamar go léir an sult as an oíche agus arís buíochas do Tony as í a eagrú.
---
In defence of Froggy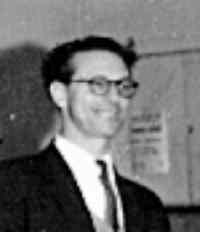 Ar eagla go bhfuil sé cailte ag daoine, seo nasc do mhír agam sa bhlag in Eanáir (atheisithe i Meitheamh) na bliana seo chaite.

Baineann sé le Clár RTÉ inar cuireadh i leith Froggy go raibh sé ina chomhalta gníomhach den SS i rith an Dara Cogadh Domhanda.

Chuireas nasc don bhunleagan sa timpeall in r-phost ag an am.

I'm still getting hits on it according to my tracker.


Benny's Back Home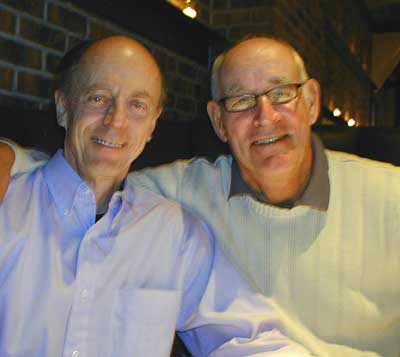 There was a recent reunion (April 26th) in Chicago of 3 Colaiste Mhuire exiles.

This famous event was recorded for posterity at The Gage Restaurant by the well known photographer, Benny Fallon.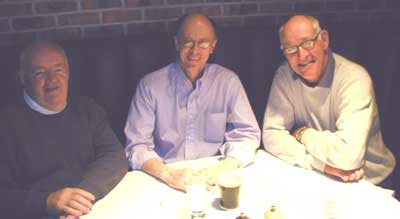 Never before have these 3 emigrants gathered together in public. All 3 were seen to eat elk, the specialty of the house, and a tasty alternative to steak. Guinness was consumed in moderation.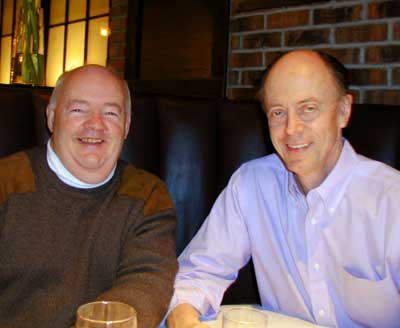 Weighty world matters were discussed and numerous problems resolved. Obama was declared the likely Democratic nominee. Adelaide was noted to have a better climate than Chicago or Iowa.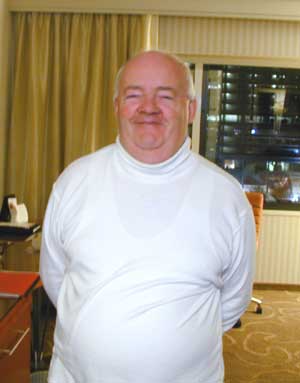 Owning one's own business was seen to be better for one's nourishment than being a university employee.

Future get-togethers were discussed as The O'Muircheartaigh is likely to visit both Australia and Iowa within the next year.

John reports that it was a great pleasure to meet the lads after 45 years, especially as they hadn't seen each other either in all of that time. The 'Elk' was wonderful, a soft, tender meat and not gamey in flavour as one might have thought. And whilst he will miss out being in Dublin this year, he does plan on being there in 2009.

So Póló will have to wait another whole year for an excuse to have a pint?


---




Síntús

Seol isteach bhúr gcuid scéalta, griangrafanna, airgead don chiste chosanta (only joking - strict editorial control !!)


---
Treoir

Guidelines for submission of material for publication in IarNuacht. These are designed to be helpful to everybody in the long run!
---