Hurricane@Halla
Scothphíosa ag Joe Ó Muircheartaigh (Rang '86) ar Sunday Miscellany ar maidin (1/8/2010). Alex Higgins agus Milo i ngleic ar an mbord glas.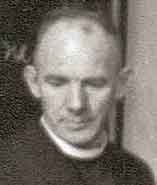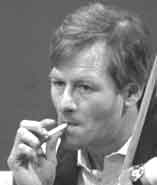 ---
Cruinniú
22/9/2010
Another Cruinniú in Foley's on 16/7/2010.

Turnout was relatively low, probably due to July holidays. And, of course, we missed Tony. They cancelled his plane on him and he couldn't get another. Stu stepped in to do treasurer/chief bottlewasher and I suspect there might have been a slight surplus due to his careful management and the commendable restraint of the participants.

The occasion celebrated yet another visit to the capital by that intrepid traveller, John Whelan. It also provided a night of chat and contact and the usual quota of gossip about those who had not appeared.

No doubt, John will forward his interpretation of the night, which I will duly post here.

For the record, those who appeared (in no particular order):

Séan Ó Faoláin
Brian Stíobhairt
Caoimhín Ó Mórdha
Proinsias Ruiséal
Diarmuid Peavoy
Brian Ó Murchú
Daithi MacCárthaigh
Pól Ó Duibhir
Éamonn Ó Cofaigh
Caoimhín Ó Brádaigh
Liam Ó Cearnaigh

Tá roinnt ghriangrafanna le feiceál anseo

Má tá griangrafanna ag daoine eile, cuirigí chugam iad agus cuirfidh mé inairde iad.


---
Bonn Óir don Ghrádach


Hover cursor for larger image



The Royal Irish Academy has awarded this year's Gold Medal in the Humanities and Social Sciences to Professor Cormac Ó Gráda. The award was presented by the President of Ireland, Mary McAleese.

The medals were established in 2005 and cover eight fields of academic excellence. Two medals are awarded each year, covering two of the eight fields. The Humanities medal is awarded every second year.

The photo shows Cormac at the start of what is proving to be a very distinguished and impressive career.

Comhgháirdeachas ó chroí leis.


---
National Ploughing Championships
from John Whelan, our Adelaide Correspondent
(not the guy who won this year's Ploughing Championship)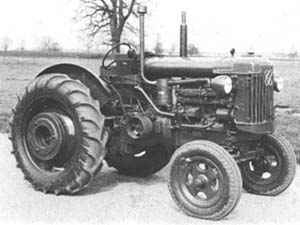 The mention of ploughing and tractors brought back some thoughts to me from over 60 years ago.

As a very young boy, on my Grandparents tiny farm in County Clare, I sat on the mudguard of a Fordson Major once while a contractor was ploughing a field. It would never pass OHS rules today.

Nor would the thought of me sitting on the mudguard of an old Ford 'Nan' tractor which was used to mow hay. I always sat on the mudguard on the blade-side to see the hay being cut. It makes a shiver run down my spine now when I think what would have happened to me had the tractor ever lurched and I feel frontwards off the tractor and into the blades. My feet would have been severed in a flash. Too horrible to contemplate.


---
Boosting de Sales

Have just read Colm's book, Aza Beast, on his time in Bosnia, 1994/7. A very good read with lots of insights into the good and the bad guys and the weaknesses of the UN system.

Got a lend of it from Professor Ó Gráda. The Professor has now told me that, rather than returning it to him, I should offer to recycle the book through any of you guys who might be interested. Any takers?

I've posted a sort of a review on Amazon for those who might want to see what it is all about.

Pól


---
Coláiste@Facebook
Fuaireas amach inniu (1/8/2010) go bhfuil suíomh Facebook ag grúpa (406) iarscoláirí. B'fhiú breathnú air.

Níl mé féin cláraithe le Facebook, ach má tá éinne agaibhse cláraithe leo d'féadfadh sibh seoladh an leathanaigh seo a chur chucu.

Ran out of patience. Now on Facebook as Pól A'Choláiste and left link to this site.


---
Síntús

Seol isteach bhúr gcuid scéalta, griangrafanna, airgead don chiste chosanta (only joking - strict editorial control !!)


---
Treoir

Guidelines for submission of material for publication in IarNuacht. These are designed to be helpful to everybody in the long run!
---