Lorg na gCos: Súil Siar ar Mise Eire
Bhí réamhthaispeántas den chlár seo san IFI in Temple Bar ar an 12 Feabhra 2012. Rinne Colm agus Cleona sár job de - clár iontach ann féin agus freisin mar chomhartha ómois do George Morrison abhí i láthair é féin.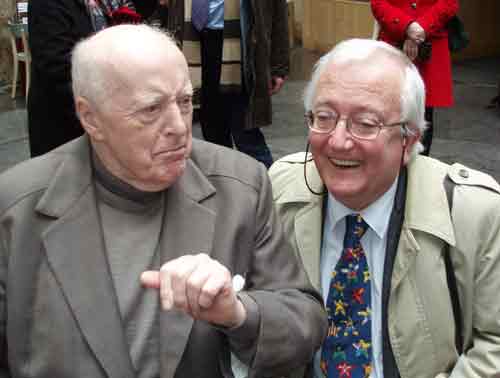 De réir sceideal nua TG4 bhí sé le craoladh i rith Mi Dheire Fómhair ach deirtear liom anois go craolfar é thart ar am Nollag. Is trua é á chur siar, is clár fior iontach é.


Lorg na gCos - Súil Siar ar Mise Éire (17/10/12) [thart ar am Nollag]


Cúlra, comhthéacs agus cuimhní cinn ar an scannán ceannródúil faisnéise Gaeilge a léirigh George Morrison do Ghael Linn i 1960 agus a thuill cáil dó féin agus don chumadóir óg ceoil, Seán Ó Riada.

Baineann an clár seo, a scríobh agus a stiúraigh Colm Bairéad, leas as ábhar cartlainne agus agallaimh nua le tráchtairí, lucht scannán agus le George Morrison féin agus é ar bhóithrín na smaointe agus ag filleadh ar áiteanna a bhí lárnach i léiriú an scannáin.

Roinneann an bheirt eile a mhaireann ón fhoireann léiriúcháin, Louis Marcus agus Catherine O'Brien, a gcuimhní féin ar an togra agus ar a thionchar ar a saol ina dhiaidh sin.

Feicfear freisin mac an Riadaigh, Peadar, i mbun stiúrtha ar an gCeolfhoireann Shiansach Náisiúnta agus í ag seinm an cheoilriain iontach sin a chum agus a chóirigh a athair don scannán.

Fuair an togra seo tacaíocht ón scéim Fuaim agus Fís ag Údarás Craolacháin na hÉireann. Léiriú le Midas Productions, Cleona Ní Chrualaoi. cleona@midasproductions.ie
Lorg na gCos - Súil Siar ar Mise Éire ( 17 Oct) [around Christmastime]


The story of Ireland's most famous documentary film. It weaves a rich tapestry of archive and location footage with considered analysis from experts, film-goers and some of the key creative personnel involved.

It follows the film's director, George Morrison on a journey of rediscovery, retracing the steps he took in the creation of the original work to the locations featured in the film and recounting how he sourced archive material from 1890s to 1918, three tumultuous decades in Irish political history.

The only two other surviving members of the production team, assistant editors, Louis Marcus and Catherine O'Brien talk of their involvement in and their pride at its enormous success. In a fitting tribute, a commemorative rendition of Seán Ó Riada's now-legendary score for the film is performed by members of the National Symphony Orchestra in the National Concert Hall and conducted by his son, Peadar.

This project received support from the BAI Sound and Vision Scheme Produced by Midas Productions, Contact Cleona Ní Chrua laoi. cleona@midasproductions.ie 01-6611384

Ár mbuíochas do Terry Purcell as an bhfaisnéis thuas.


---
---
Is this Matty or what?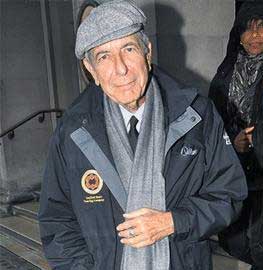 ---
Comóradh 50 Bliain
Our 50th Anniversary is scheduled for Friday, June 21, 2013. Please pencil in. Location still up in the air. Also whether any surviving staff should be invited.

Class of 1960 50 Year Celebration: report here.


---
Foley's 2012

A good night was had by all at our annual gathering in Foley's. I appealed for material for a report and, as usual, the ever faithful John Whelan has come up trumps with the extensive report below.

It is indicative of the current state of globalisation that I had to go to Australia to find out what went on at the AGM down the road.

If you were there and nobody saw you, please speak now, and your name will be added to the distinguished list in John's report.

Herein followeth the report of John the Evangalist.


---
John's Report

The recent gathering on Friday evening, August 17, of some of the faithful from the Colaiste leaving Class of 1963 was another very successful occasion.

Those who attended included, Alan Dukes, Barry Murphy, Benny Fallon, Bernard Stuart, John Whelan, Kevin Brady, Pol O'Duibhir, Ronan Murphy, Sean O'Maolain, Terry Purcell, Diarmuid Peavoy, Caoimhín O'Mordha and Tony Penney.

This was an excellent sprinkling of regular attendees and this year we were honoured to have Alan Dukes on board. Alan is a very busy man these days as we all know and it was great that he could spend some quality time with us and contribute to our always fascinating conversation topics. The stressful state of irish banking was discussed as well as many other painful issues. Fortunately many of us were enjoying a selection of Heineken and Carlsberg beers on the night and have since forgotten most of the matters discussed. That can only mean we will have to meet again next year to refresh our thoughts on whatever it was we did discuss!

It was great to again welcome Benny Fallon who appears to be making a habit of visiting Ireland each year now from the USA at a time to coincide with our gatherings at Foleys. That's a mighty effort and we thank you Benny for doing that.

And it was nice to see Sean O'Maolain attend this time and he proved again to be as fine a fellow as he has ever been.

Regrettably on the night, neither Aidan Clear nor Frank Russell were there which meant that two of our regular raconteurs of many previous Foley's gatherings were missing on the night. No doubt they will be there in fine fettle for our 50th Anniversary lunch on Friday, June 21, next year.

As always, Kevin Brady was in great voice and in his usual 'timid' way, took control of next years Anniversary arrangements by voting himself Person in Charge during the evening. Although there were no objections to that, he was given plenty of guidance on the night from those present. Being a man well used to herding cats, he will undoubtedly make up his own mind, and set his own course as to where we will meet. He wasn't appointed an Arbitrator for nothing! As they say, the timid shall inherit the Earth!

It has to be said that as we all approach 70 years of age, we are gradually moving into a time in our lives when comrades are bound to fall for one reason or another. That is the prospect that faces as of us as we look towards future gatherings at Foleys in the future. Some of us will not be able to be there. They will be with Matty in the Cloud! For that reason, and so as to to relive old times, it is important that all of us continue to make a little time each at Foleys year for each other. It is a now a time of life when our professional responsibilities are dropping away for most of us and its very comforting to many of us, in our increasingly senior years, that we have a chance to relive important phases of our earlier lives. Thats what Foleys has always been about and it will be increasingly important for that reason in future. Please make the effort each year because your presence is a comfort and joy to all of us.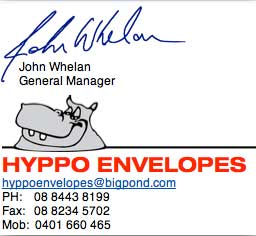 ---


As for myself,[Póló] I did learn that Barry Murphy has written a book and that it will be well worth a read if he can get it past the censor and published. Failing which he is threatening to publish it himself in the Autumn.

I also note, from John's report, that Matty has taken up celestial computing in the singular Cloud in the sky. Never one to have been idle.

Recollections of the night, if anyone remembers anything at all, are still welcome and will be footnoted here. Belated excuses for non-attendance are also still being accepted providing they are accompanied by colourfull personal stories graphically illustrating why you couldn't make it.


---