Lorg na gCos: Súil Siar ar Mise Éire
Craoladh an clár faoi dheireadh ar 28/12/2012, agus tig leat breathnú ar ár gcuidne de anseo.

Bhí réamhthaispeántas den chlár san IFI in Temple Bar ar an 12 Feabhra 2012. Rinne Colm agus Cleona sár job de - clár iontach ann féin agus freisin mar chomhartha ómois do George Morrison abhí i láthair é féin.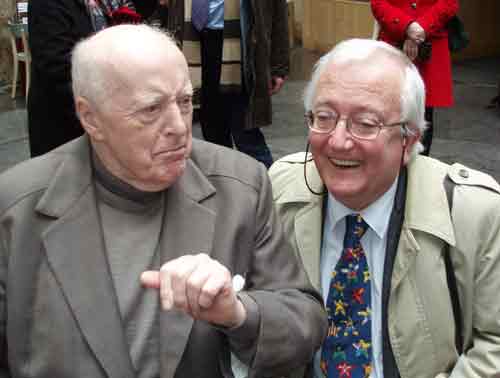 Tá áthas orm a rá gur bhuaigh an clár an chéad duais ina rannóg féin ag Dáimh Idirnáisiúnta FOCAL (Federation of Commercial and Audio Visual Libraries) i Londain ar 2/5/2013 (thíos).



Cliceáil le híomhá níos mó a fháil
---
Daithí agus An Faobhar Agáite
Both Tony Penny and John Whelan have vivid memories of the day Daithí broke more than Harry's heart. John's version is retailed below, along with some further snippets of his.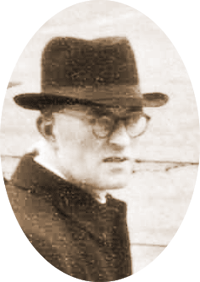 I can remember that as clear as if was yesterday. We were all in shock and Harry was in total shock, with all of us in near total darkness.

As I remember it, Harry was showing how light splits into its individual colours through a prism of glass. You can't really see the resultant 'rainbow' of colours unless the room is dark. Hence the need to pull down the blinds.

That's where Daithi, keen as ever, leapt to the task of pulling down the blinds, not realising the possible consequences of leaving the windows open as he did. Of course for complete darkness, Daithi did his job well, pulling the blinds right down to the window ledges and behind the delicate balances resting on those very same window ledges. The trap was set. Neither Harry nor Daithi could have understood what would happen if a breeze suddenly blew through the open windows.

Horror of horror, it did, just as we were about to revisit the optical experiment in the now darkened laboratory. The force of the wind was enough, using the large blinds as powerful sails, to push all of the delicate balances off the window ledges, which then smashed on the floor. There was broken glass and tiny brass weights everywhere, not to mention the damage to the delicate balances themselves with their finely jewelled pivots.

One of those fine balances was Harry's very latest and newest and as such, was very precious to him. I can see it now in a light oak and glass cabinet. You can imagine how he might have battled for funds to purchase it. Poor man.

Poor Daithi, who must have been mortified as he was a maths and science buff and knew very well the consequences of what had just happened. And, to his horror, he was directly involved in this disaster.

And there was also the time when Harry could not get a sealed and partially evacuated tin can to squash under atmospheric pressure to demonstrate how high atmospheric pressure is. He finished up hitting the tin can with a hammer to 'get it started' to great amusement in class.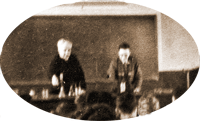 They were some very funny days in the Science lab apart from that, which was more shocking than funny, and I am sure that Daithi, with his ever present sense of humour would have enjoyed it as much as the rest of us. Who can ever forget the glass U tube barometer that broke on the front desk allowing mercury beads to run all over the top of the desk. Snowball tried to corral them using a short wooden ruler while we all shouted "How, How" in encouragement as if he were herding cows! And just then, an inspector from the (?) Education Department came into the class. How terrifying it must have been for Snowball.
---
---
Comóradh 50 Bliain
An lá ar fad. San Óstán Muirfean, 21/6/2013. Agus roinnt daoine i láthair ná facathas leis na blianta fada (msh. Conchubhar Bushe, Seán Ó Ciarba). Griangrafanna anseo.




---
Daithí MacCárthaigh



RIP
Eolas
anseo
.
---