Killiney Hill on Fire


1911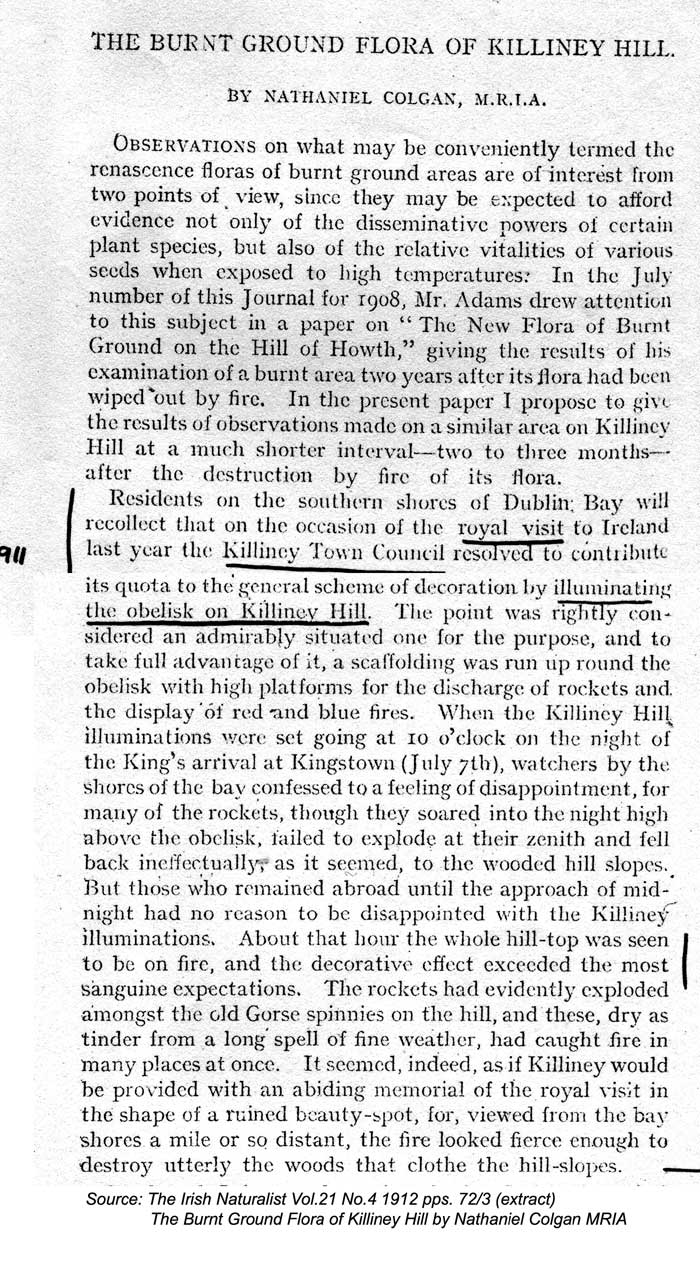 The above extract from a 21 page report speaks for itself. Killiney and Ballybrack UDC really excelled itself in its expression of loyalty to the monarch, George V, as he returned to Dún Laoghaire at the end of the Irish six day segment of his coronation tour.

The fire and the fireworks are an object of ridicule today, but funnily enough, the writer of the above piece was not really interested in this aspect of the fiasco. He was interested in seeing how long it took the flora to re-establish on the burnt out hill. The piece deals with this in considerable detail, attempting to distinguish between seeds that survived the fire, those that were carried in after the fire and a category which could not be pinned down. The observations referred only to that ground which had been completely burnt out.

I am not a botanist and I don't really have any interest in or knowledge of plants, but the message I get from the report is that the ground was well into recovery within three months of the fire and by the end of eighteen months had virtually re-established itself in full.

The author's conclusion is that nature abhors a vegetable vacuum.