The village of
Saint Hugues de Chartreuse
, tucked away in the French Alps not far from Grenoble, would be unremarkable were it not for the renovation of the village church, begun in 1952. In a daring experiment, complete artistic control of the renovation was entrusted to the then young artist
Jean Marie Pirot
. The most stunning aspect of the interior is the natural lighting effect.
You enter the porch, the outer door closes and you are in semi darkness. When your eyes have adjusted you go through to the church proper. Here the lighting is soft yellow-green radiating tranquillity.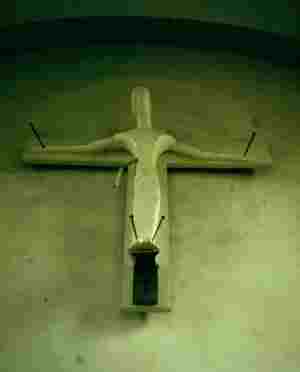 This is partly offset by muted red tapestries representing biblical scenes and the ten commandments.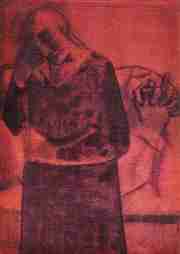 You approach the tabernacle and as you pass the trancept, your eyes are simultaneously assaulted from both sides by a harsh blue light emanating from the calvary stained-glass triptychs.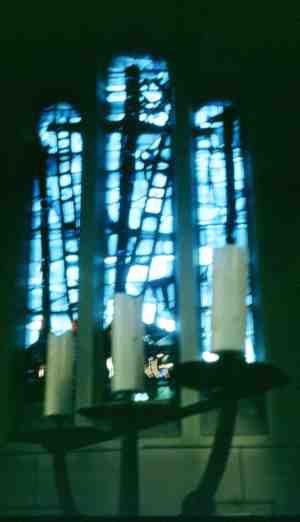 You pass on towards the altar and tranquillity is restored.