Back to Sarcelles
St Hugues de Chartreuse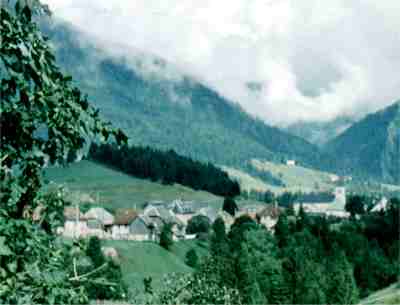 The village of Saint Hugues de Chartreuse,
tucked away in the French Alps not far from Grenoble,
would be unremarkable were it not for the renovation of the village church,
begun in 1952.

In a daring experiment,
complete artistic control of the renovation was entrusted to the
then young artist Jean Marie Pirot .




The most stunning aspect of the interior is the natural lighting effect.




You enter the porch,
the outer door closes and you are in semi darkness.

When your eyes have adjusted you go through to the church proper.

Here the lighting is soft yellow-green radiating tranquillity.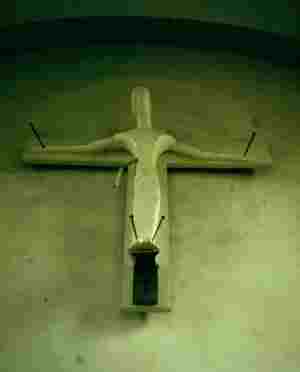 This is partly offset by muted red tapestries
representing biblical scenes and the ten commandments.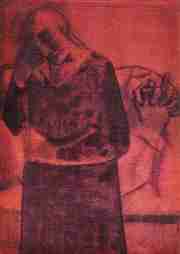 You approach the tabernacle
and as you pass the trancept,
your eyes are simultaneously assaulted from both sides by a
harsh blue light emanating from the calvary stained-glass triptychs.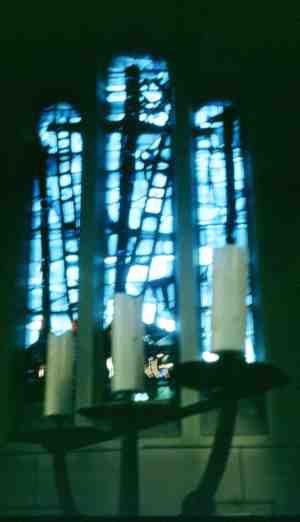 You pass on towards the altar and tranquillity is restored.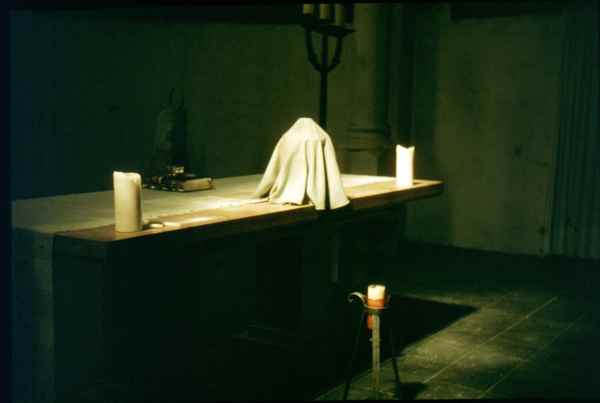 Background

The original project was completed in 1953 but the artist continued to embellish it for a further thirty three years, officially tossing in the towel in 1986, by which time he had settled in the nearby town of Saint Pierre.

The artist, now known as Arcabas, is something of a renaissance man expressing himself through most of the fine art media. He has created frescoes, sculptures and stained glass windows in many fine churches in many parts of the world. The renovation of the Saint Hugues church was his first major undertaking and remains his principal monument. I would find it difficult to see him rivalling the supreme symphony he created there.

I visited Saint Hugues in 1965, while in France at the invitation of the French Government. I was introduced to the church by an enthused Frenchman, whom I took to be the clerk of the church, but who subsequently turned out to be the curé. He was not slow in communicating this enthusiasm for his newly reborn church.


My photographs, above, date from that year (with the exception of the tapestry, which was scanned from a contemporary postcard).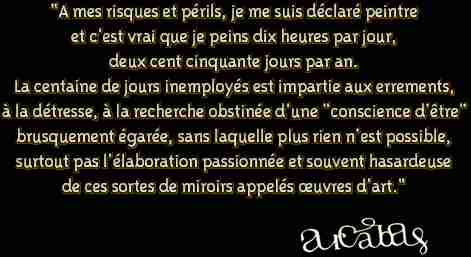 Links:
Cv of arcabas
Arcabas's site
Map of area
Back to Sarcelles