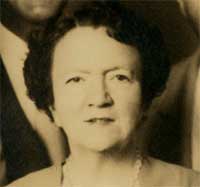 Jane Dwyer
1891 -
Birth
Jane was born in Kilkelly, Co. Mayo, on 23 September 1891, to Michael Dwyer and Margaret Reilly. She was one of 11 children, 6 boys (one of whom was my father Luke) and 5 girls.


1901 Census
She wasn't in the Ballyhaunis house in 1911 when that census was taken. That didn't surprise me as I had reason to believe that she had gone to the USA by then. I was surprised, however, that she was not there in the 1901 census, as it had been suggested to me that she did not emigrate until in her teens.

I eventually found her in the 1901 census at her grandparents' homestead in Cappanahanagh in East Limerick. I don't know if she had been "farmed out" there or was just visiting. The house in Ballyhaunis was not large and there was pressure on the children to leave and seek employment as soon as possible. At that stage she was 10 and described as a "scholar", a general indicator of pre-employment status.

Emigration

Although I knew she had emigrated to New York at some stage, I didn't know when or precisely where she went initially. I had, many years ago, met her son Bill O'Connor, a prosperous NY attorney, along with his wife Bea and their daughter Mary Chris. Unfortunately, at that stage I had no great interest in the family history as such and didn't ask any of the questions I would now.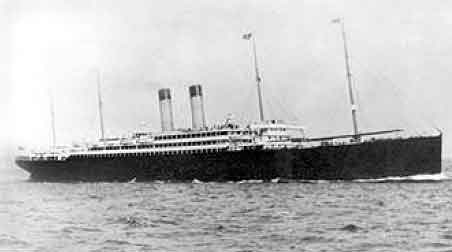 SS Baltic


Meanwhile I have traced a record of Jane's emigration to New York. She sailed from Queenstown (now Cobh) on 21 August 1908, on a ship named SS Baltic, and arrived in New York a week later. The ship was built at the Harland and Wolff shipyard, in Belfast, in 1904 for the White Star and Dominion lines. In 1904-5 it was the largest ship afloat. It plied the Liverpool - New York route, calling in at Queenstown. It had the capacity to carry almost 3,000 passengers, of which 2,000 were in third class (or steerage). [On Jane's trip, there were some 1,300 steerage passengers boarding at Liverpool and a further 140 at Queenstown. Of the Queenstown boarders, 8 (including Jane) were from Ballyhaunis.]

Unlike another famous ship built at Harland and Wolff for the White Star line, the Baltic survived to become a troopship in World War I. She was finally scrapped in Osaka, Japan, in 1933.

As a footnote to history, the captain of the Baltic sent a marconigram to the captain of the Titanic on 14 April 1912 reporting icebergs and field ice at the coordinates where the Titanic subsequently crashed. The Titanic received the message at 1.40pm and hit the iceberg later that same evening.

As a further footnote, specifically to Irish history, I read in Padraig Yeates book (p88) that she was used to smuggle revolvers to Glasgow which were ultimately destined for the Volunteers in Dublin in 1916.

Jane's record

The ship's manifest (passenger list) records a lot of information on each individual passenger. From this we can glean the following.

Jane (listed as Janie) was 17 years old and she listed her occupation as servant. She could read and write, and came from Ballyhaunis. She lists her nearest relative as her father, in Main St., Ballyhaunis (though they actually lived in Barrack Street, just off the Main St.). She paid for her own passage (suggesting an independent source of income). She had $10 in her possession. She had not been to the USA before and was now going to her uncle, Joseph McBride, at 668 157th St. New York.

She had all the right answers to the "subversive" questions, some of which the USA authorities ask to this day: she had never been detained in a prison or almshouse; she was not a polygamist; nor was she an anarchist! She did not have any offer of employment in the USA.

As far as her health and appearance went: she was in good physical and mental health; she had no deformaties, nor was she crippled; she was 5'5" in height; of brown complexion with dark brown hair and blue eyes; she had no "marks of identification".

Jane's fellow travellers

Her 7 fellow-travellers from Ballyhaunis consisted of 2 men (aged 18 & 23) and 5 women (aged from 19 to 31). The men were described as labourers and the women as servants. All were single. With the exception of the 2 eldest women, none had been to the USA before, and all were going to join relatives, 4 to NY, 2 to NJ and 1 to PA. The women included two Greally cousins.

New York

[Much of the USA content below is still in draft form]

There is an interesting story about how Jane came to emigrate and what she found in New York. I have this from Kathe O'Connor, Jane's grand-daughter, who contacted me recently. Any of the indented text below in italics are Kathe's own words.
Briefly, my understanding of Janes' coming to America, the McBrides, send home for someone.  They offered to provide an education for that person.  Jane was NOT suppose to go, it was another sister, Nora possibly. ( I met her family when I visited Ireland in 1979). At the last minute the first sister changed her mind and Jane, who was living in Ballyhanuis eagerly took her place. The family lore  does not include that she travelled with people she knew. I thought she went directly to the Bronx to the McBrides, but some family research I've undertaken with NYC records indicate she may have briefly lived in the Lower East Side. I am hoping to uncover more on that and on the McBrides, who did relatively well, at one point   running a coal yard, as I get more into the NYC Family History Center in Manhattan.

She didn't regret having left home despite the fact that McBrides  did not provide the nursing training Jane believed they had promised.
The photo below is of Joseph McBride in his coalyard. Incidentally, I understand that the McBrides had actually come back over to Ireland shortly before 1908, bringing their car on the boat, so I'm told. If so, they had probably picked out the relevant sister at that stage.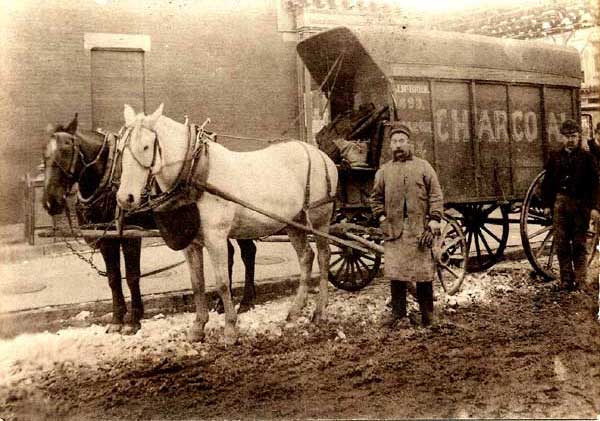 Marriage & Family
Jane married John O'Connor, born in Longford, about 1906. [Must be later than this as she arrived single in NY in 1908. Also first child that we know of, Jim, was born in 1919] He worked in a neighhorhood A&P supermarket till his death in @ 1941 from a heart ailment.

She raised five sons, one with health problems ( My Uncle Joe), in a tough neighborhood, during the depression... but from all the stories about her, it's clear she had an amazing sense of humor and great compassion.

She was also  insistent that her sometimes unruly gang of boys get themselves an education. And it seems to spite themselves four of her boys actually did that, of which she was enormously proud.

I was extremely surprised to learn that Grandma Jane's father was a policeman, as she did everything in her power to ensure that her sons DID NOT become the then Irish American cliché of joining the police or fire department.  This is with the exception of Joe, who had disabilities the majority of his life due to a childhood illness -- however even he finished High School.  


The photo below shows Jane with her five sons and dates from around 1952-3. Hover the cursor over the sons to identify them.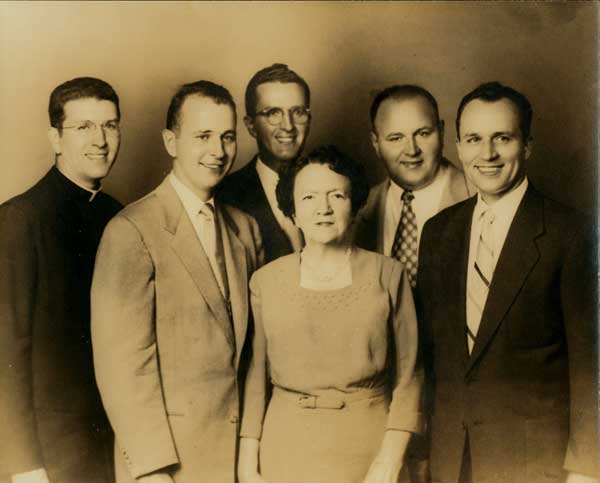 The Boys

I will set out what I know of each of the sons below. As above, indented italicised text is from Kathe.

Jim :
Jim, the eldest, was born in 1919. He served with the US army in WWII and was based in Belfast. While there he did visit the Republic, and it is known he visited the village in Longford where his father was from. I don't know if he had any contact with the Dwyer side of the family. After the war NYU accepted him into their doctoral programme in dentistry, despite his not having a primary degree. He graduated in 1951 and went on to practice in Inwood for the next 47 years. After his retirement he went back to college and, aged 84, got a Bachelor's Degree in Philosophy cum laude in 2003. Meanwhile he had also picked up an MA in the liberal arts at Fordham.

"Nikolas Papas, chair of philosophy and teacher of O'Connor's Ancient Philosophy class, was impressed. 'Mr. O'Connor responded to philosophy the way I want all my students to. He got into a conversation with the great philosophers. When he disagreed with them, he trusted his life's rich experience to tell him when to re-examine his own beliefs, and when he should stand firm, just as an intelligent person ought to in every conversation.'"

The photo below was taken during WWII when he visited the Republic.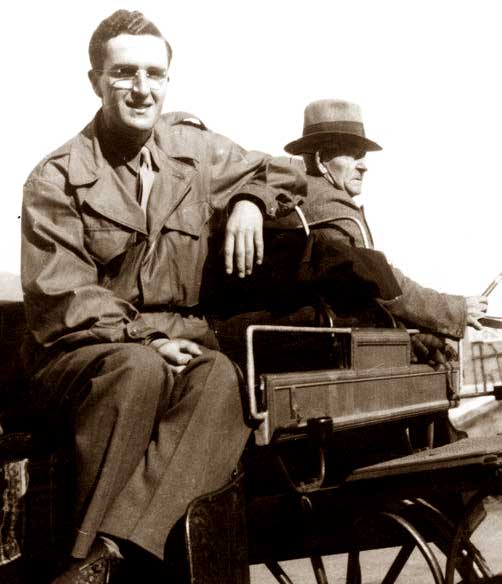 Of all the brothers, Uncle Jim was possibly the only one who could have fitted the American sterotype of the Irish "Quiet Man". Classic examples, in his 60's when he took up running, he trained for and ran the NY Marathon, I believe he was briefly interviewed on TV, completed the race, came home had dinner with his family and never mentioned a word to them about being in the marathon. When he got married, he neglected to tell Grandma what church he was getting married in, the brides name and other minor details, and so the list goes on. He and Aunt Madeline had five children.


John :
John was born in 1921. After college he initially went into business, but after meeting an inspirational priest, he entered the Sacred Heart Monastery in 1943 and was ordained to the priesthood in 1953. He did philosophy and theology studies at Sacred Heart Monastery, as well as at the Catholic University of America, where he earned a doctorate in theology. By 1967 he had been elected to the Order's General Council in Rome. While there he earned a licentiate in canon law at the Lateran University. After Rome, he returned to Sacred Heart Monastery/School of Theology where he remained for the next 20 years. He retired from full-time ministry in 1995 but remained active at the seminary and with the SCJ community.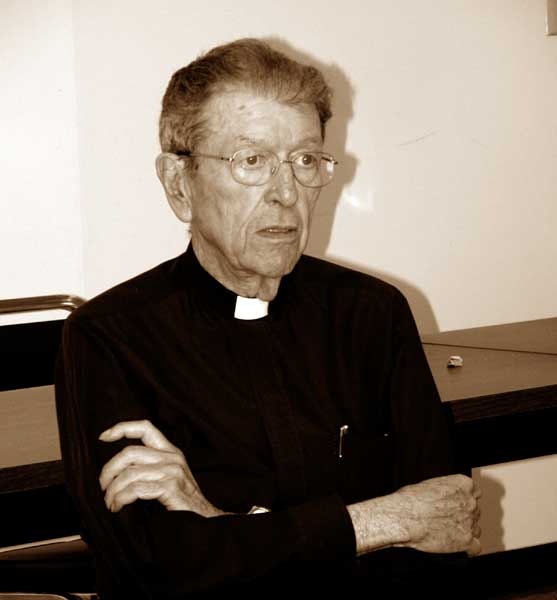 Growing up, John, was the Uncle we (Bill's kids) probably knew best. Our house was sort of his "home base" where he would stopover when traveling to Rome or spend his summer holiday. In addition to being close as children to my father, he and my mother  became great friends over the years, sharing a love of teaching and letter writing. During his years in Rome, Uncle John wrote her fabulously funny letters full of comical observations of life amongst those wacky Italians. While he used the "time on his hands" being alone in Italy to rack up those extra degrees, as Dad would rib him, he also made friends with some Vatican insiders who gave him what he called, the "not for tourist" tours of the great landmarks and artworks of Vatican City. He was a fountain of knowledge  about the the  art and  politics of the Sistine Chapel and other  Vatican going ons, all told through the lens of that "O'Connor" sense of humor. As educated and world traveled as he was, it was fascinating as a teenager to try to explain to him the more nuanced aspects of American 1970's  Pop Culture.



Dan :

Joe :

Bill :
Bill was born in 19XX. He was clearly popular in high school where he cut a fine figure. The photo below is from a high school yearbook, and the verse, beside the photo of "William (oak) O'Connor", reads "His wavy hair has won him fame / his winning ways a lasting name".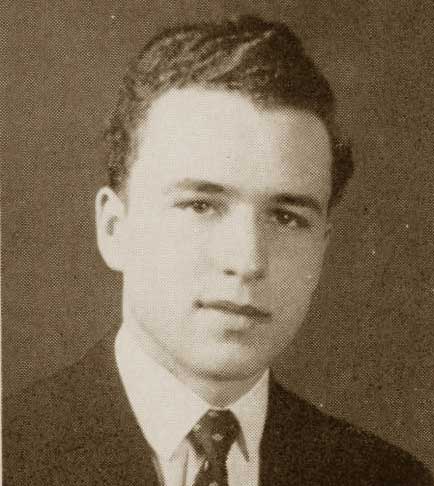 He ended up in WWII as a Lieutenant in the Army Air Corps, a navigator and bombardier. The picture below is from a wartime Christmas photo taken at the University of Tampa and published in the Tribune.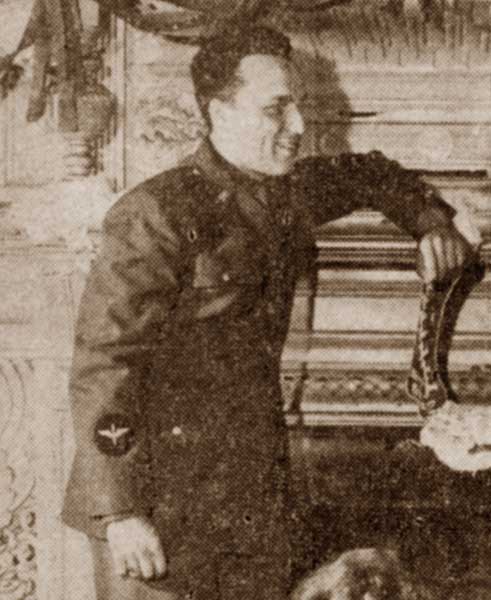 I'll let Kathe illustrate how determined a woman her granny, Jane, was and how fate (?) brought her father, Bill, into the law profession.

I understand my father planned to take the NYC fire department exam but only learned via Jim's daughter, my cousin Janet recently, that the only reason Dad did not, is that Grandma literally crawled into the room to shut off his alarm so he missed the test! So with the help of the GI bill it was college and law school for him.
The Girls
Hover the cursor over the girls to identify them.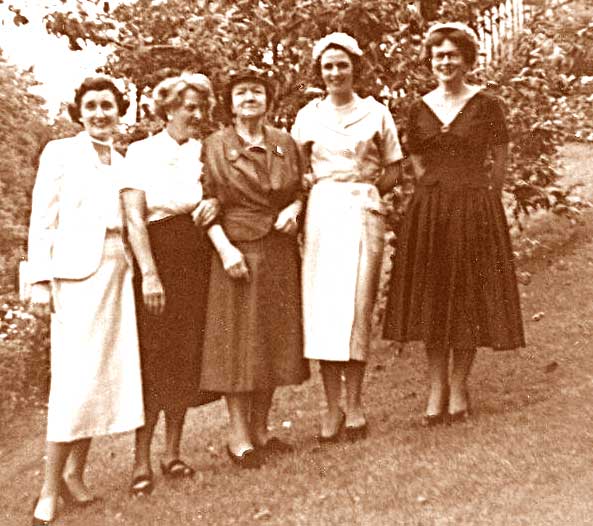 Gallery - further photos
More to follow shortly ...
---
A lot done, lots more to do!