German Fortifications
Jersey CI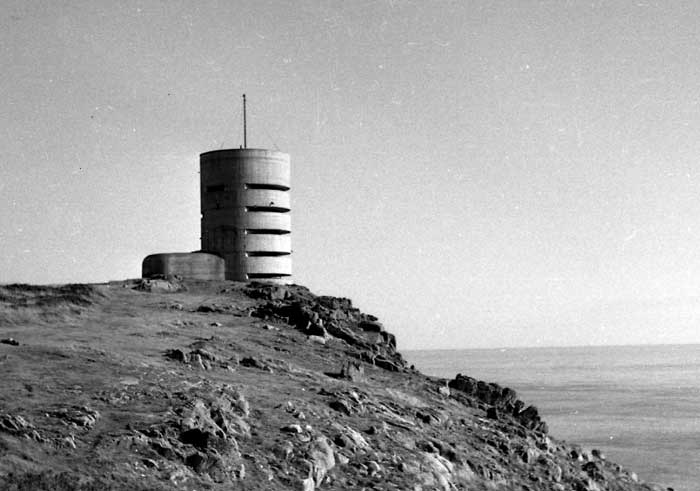 I was going through some old negatives and came across these photos taken in Jersey CI in 1961.

At the very end of the eighteenth century the British built a network of Martello Towers along the coast of Jersey. As in the case of Ireland, these were intended as a defence against a Napoleonic invasion but the Jersey towers were built a few years before the Irish ones.

A different set of defences (above and below) was built during the German occupation of the island (1942-45), this time as part of a network of defences against any British or Allied attack.

No more than the original Martello Towers, these German defences were not needed, as the British abandoned the Channel Islands for the duration, not wishing to divert precious resources from the defence of the mainland or the subsequent invasion of continental Europe.

The towers in these photos were intended principally as observation towers.