Niall's Grandad
(i) The Man with Kid Gloves
Niall's Grandad, Dáithí Ó Donnchadha, had a pivotal role in the War of Independence where he was Treasurer of the First and Second Dáil under Minister of Finance, Michael Collins (Mícheál Ó Coileáin).

He recounts his involvement in a 1951 Statement to the Bureau of Military History and it reads like a thriller. While he was essentially in an administrative position he was not a man to be trifled with, no matter who you thought you were, as illustrated in my favourite paragraph from his statement which is reproduced below. This paragraph is the inspiration for Niall's subtitle to this web page, above.

Dáithí's involvement with the Dáil came about as a result of his dismissal from the Land Commission for refusing to take the Oath of Allegiance in 1918, when it was introduced for civil servants. It was to be a full ten years before he resumed his civil service career, this time as a Junior Executive Officer, and having made the Declaration of Fealty, this time to the newly founded State.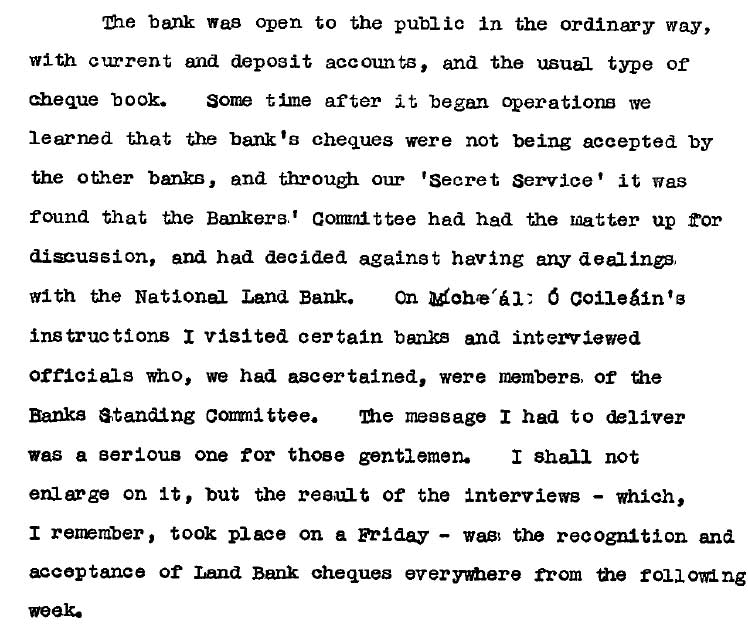 Read the full Statement
Niall's Grandad
(ii) The Man with the Cigar
He also had some hair raising adventures of his own. Dodging the military all around Limerick city with a suitcase full of cash, and calmly making his way back to Dublin the next morning, in full view. There is no other way to describe this than "cool" in both the old and modern senses of the word.

And not a man given to waste, either. Niall tells me he kept the ash of his cigar to clean his teeth. How's that for a neat piece of recycling for a calm day.

Meanwhile, back to his Limerick adventure, below.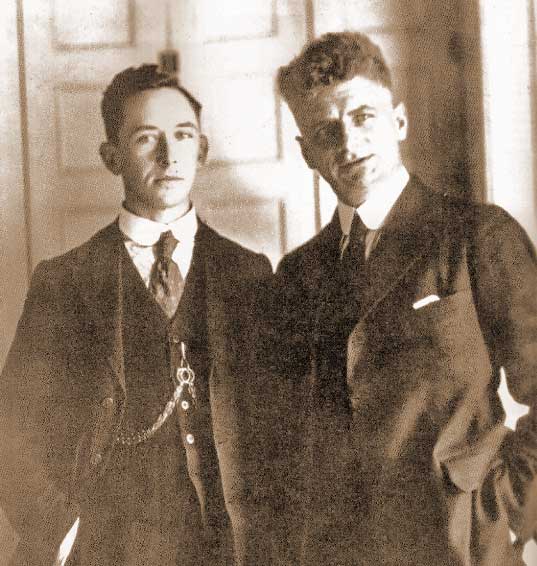 Michael O'Callaghan and George Clancy, Limerick
Michael O'Callaghan (a former Lord Mayor) and George Clancy (Lord Mayor of Limerick). Late at night on 6 March Mrs O'Callaghan answered a knock on the door of her home. The door was forced open and a couple of armed men rushed in and shot her husband dead at the foot of the stairs. In the morning it was found that George Clancy had also been shot dead and his wife wounded when she attempted to save her husband. These murders provoked a huge outcry in sections of the English press and even General Gough wrote:

"Law and order have given place to a bloody and brutal anarchy, in which armed agents of the Crown violate every law in aimless and vindictive and insolent savagery. England has departed further from her own standards and further from the standards even of any nation in the world ... than has ever been known in history before."
Clancy in Wiki
Niall's Grandad
(iii) One of Nine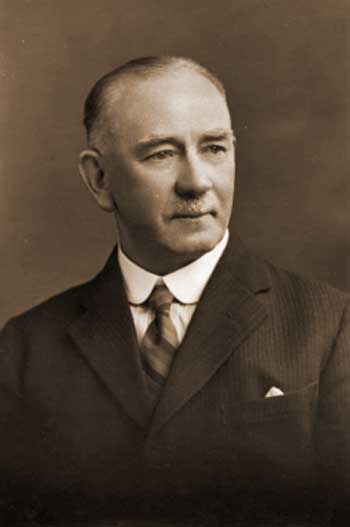 The above photo of Daithí, taken in Lafayette Studios - Westmoreland St., is now in the Bureau of Military History.

It was supplied by Frank Thornton in 1951 in the course of the compilation of the witness statements, as part of an album entitled "Nine people who were prominent in the movement for independence 1916 - 1921". Frank had been Deputy Assistant Director of Intelligence to Michael Collins in the 1919-21 period. He was one of those who planned the assassinations on the morning of Bloody Sunday, 21 November 1921, by The Squad.

The nine are: E. Duggan, Pat McCrea, Dr. J. Ryan, Capt. Richard Coleman, Dr. R. F. Hayes, E. De Valera, Daithi O'Donoghue, Joseph McGrath, Ml. Staines.