Tower No. 7
Saluting the French
---
For the first time ever in these islands, cannon were fired from a Martello Tower at French warship. The scene was Tower No.7 in Killiney Bay on Sunday, 14th August 2011. However, these shots were not fired in anger, as had been the original intention when the coastal defences were built in 1804/5.

This military response to an armed French invasion was a salute to the yachts, and their military escort, departing on the third leg of the Solitaire du Figaro single handed coastal yacht race.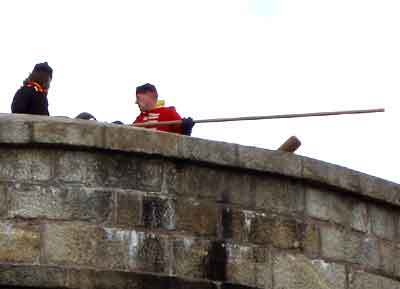 While this is a French coastal race, one leg is often to a non-French port. This year it was to Dún Laoghaire. In the past it had been other locations in Ireland and Spain.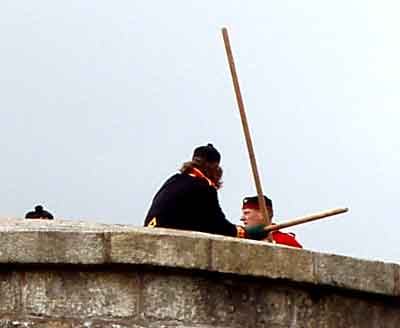 Preparations done, we are almost ready to fire the 18 pounder cannon from the crown of the Tower.
---


The smaller mobile cannon then gave the traditional three round salute as the military escort left the area.
---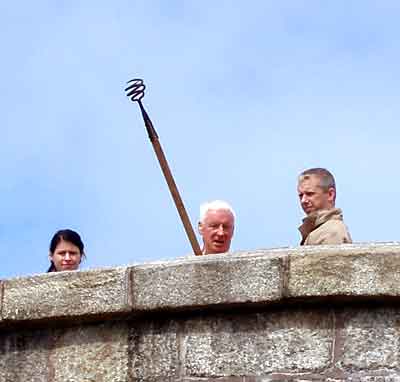 Niall contemplates the aftermath from on high
---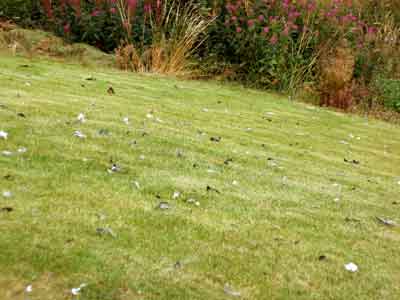 ---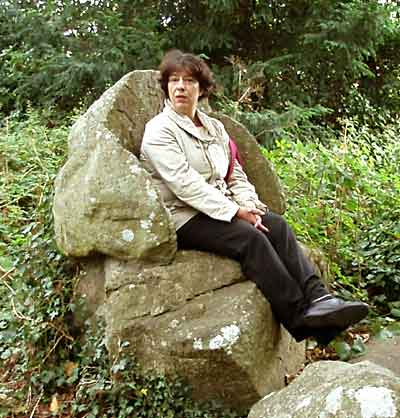 An interesting angle on the day was the presence at the Tower of this La Marianne, who holds a French passport but is descended from the Donegal O'Donnell dynasty.

Photo shows her, sitting in the nearby Druid's Chair, recharging her spiritual armour before the firing at the Tower.
---
FLASH

Security alert on the Celtic Sea.


The race was given a further send-off during the night as yachts diverted following a security alert and the military escort was called in to sort it out. But eventually all proved well.
"Il semble qu'une concentration d'oiseaux de mer soit à l'origine de ces sifflements étranges en pleine mer Celtique."
Afficionados can follow the race and the inside stories here.
Bon Voyage
The Birds?
---
---