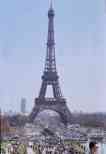 The Eiffel Tower is one of the two great symbols of Paris most known to foreigners. Originally intended as a temporary structure for the great exhibition ( and centenary of the French revolution) it has now become a permanent part of Paris, despite being totally out of keeping with the beautiful architecture and layout of the Champ de Mars.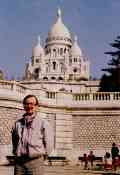 The Sacred Heart Basilica, dominates the city from atop the Hill of Montmartre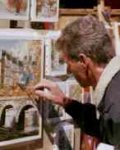 Place du Tertre is an open-air artist's quarter. You can watch everything from serious art to caricatures in the making, and all in the shadow of the Sacré Coeur Basilica.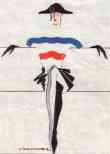 The area around Montmartre is alive with the culture of the night: prostitutes, transvestites, sex shops and extravagant costume shows such as at the Moulin Rouge.