Return to Signs
Exceptable English?
Observed on the noticeboard at Supervalu, Raheny, on 3 April 2006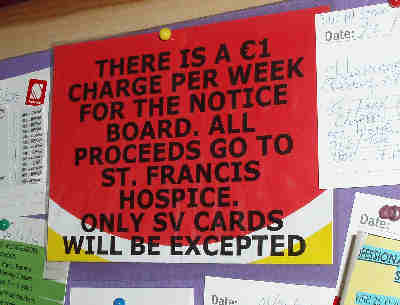 Does this mean:
ads will not be accepted on Supervalu cards?
fees for ads on Supervalu cards will not go to the hospice?
this was written by the same person who put the "e" in tomato last week?
some exceptional person needs a spelling lesson?


Return to Signs