Raheny Rose Festival 2011
This festival has been going for years and I've never been near it. I'm not interested in gardening or roses, but this year the local heritage society had asked me to do a panel for their stand, so I went down to see how it looked.
[Toggle the F11 key for Full Screen View]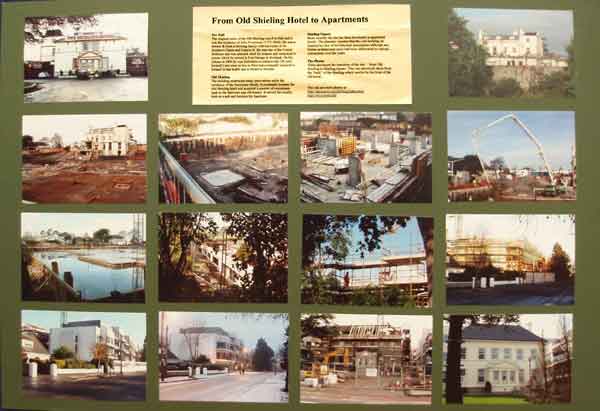 It shows the metamorphosis of the Old Shieling from Hotel to Apartment Block. It fitted in nicely with their progress report on the Howth Road Project. They are doing a study of the Howth Road from a lot of different points of view and, aside from exhibiting the result, they hope to produce a book at some stage. You can see these and a few other photos separately
here
.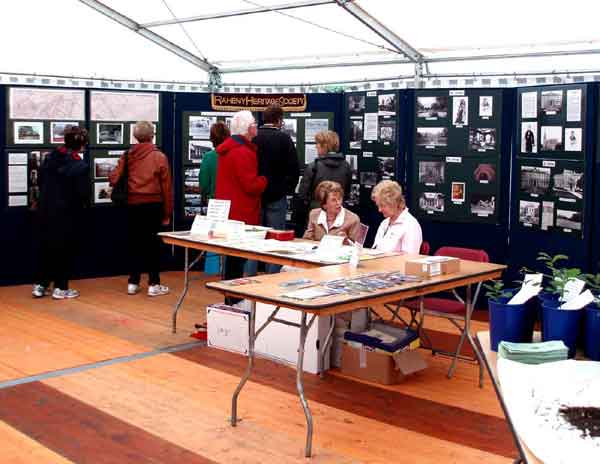 There was a lot of interest in their stand which included their existing display panels on the history of St. Anne's Estate (Guinness). Some of the themes under the Howth Road Project were very interesting, such as Fox's Lane, which used to be the old Howth Road way back, and the early days of the Raheny Inn, on which they have recently got access to some priceless documentation.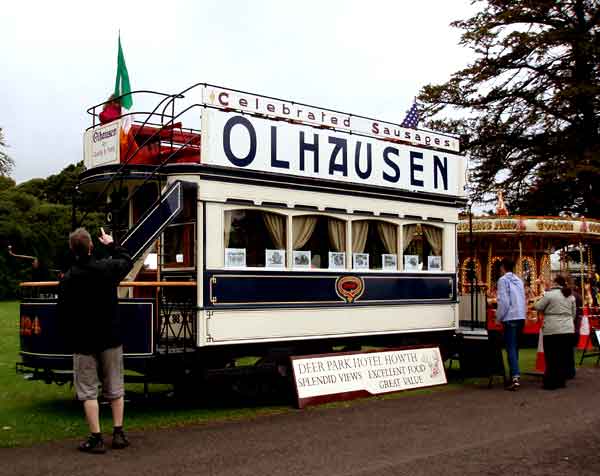 Olhausens seem to have an "old sausage" "old transport" marketing strategy. They had the old van at the Raheny Festival in June and now the old Dublin tram at this event. Mind you, the old van was there too.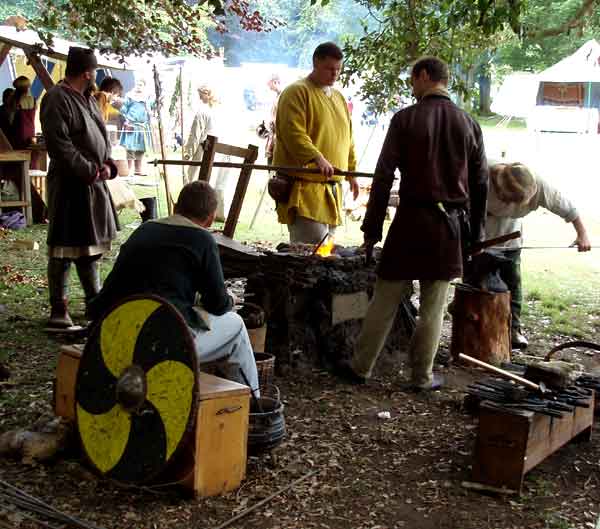 I think this was a Viking Forge. Well, there were Vikings all over the place. Anyway it was a forge and they were making spears or something. The yellow guy is operating the bellows and the guy bending on the right is hammering the hot metal on the anvil.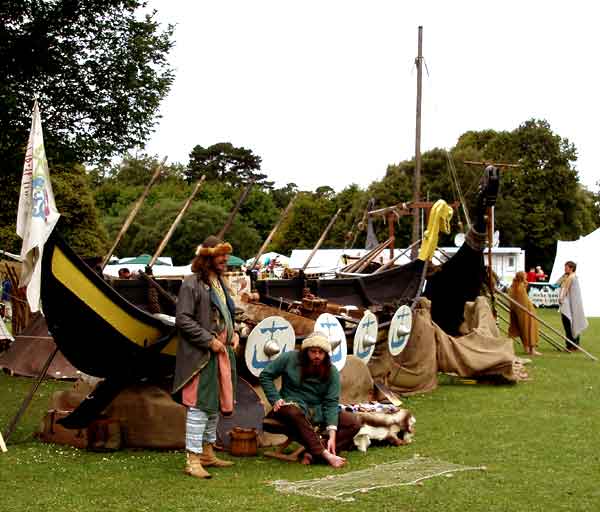 Here are two Viking ships in dry dock.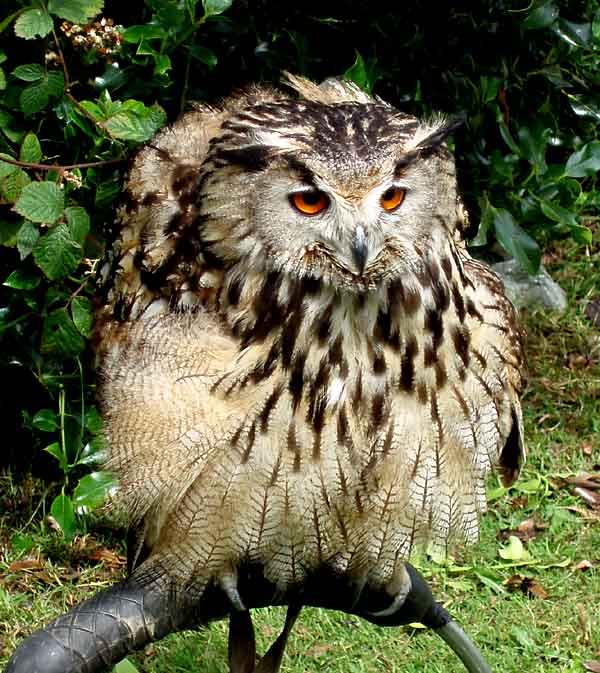 This is an Eagle Owl, the largest owl in the world. This is the male version. I'm told the female is even bigger. Anyway, this one will do. And he's beginning to look at me very suspiciously. I'm glad I'm not a rabbit.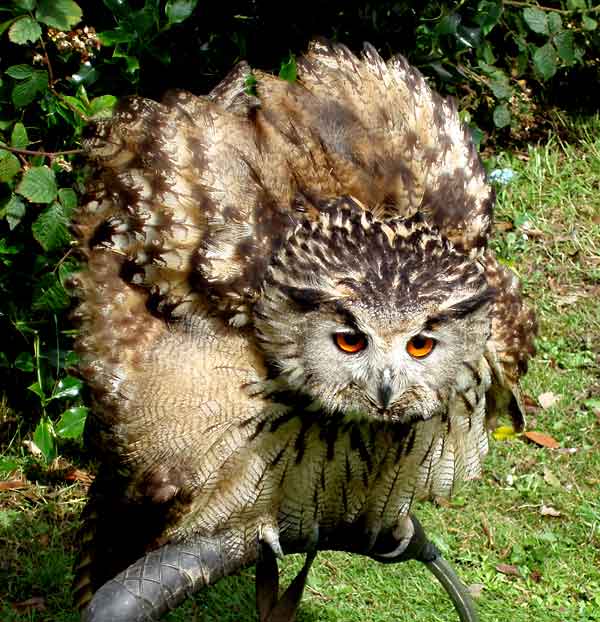 Ouch! He's adopting his pre-attack posture. Come to think of it. Maybe I am a rabbit - as in Run, Rabbit, Run ...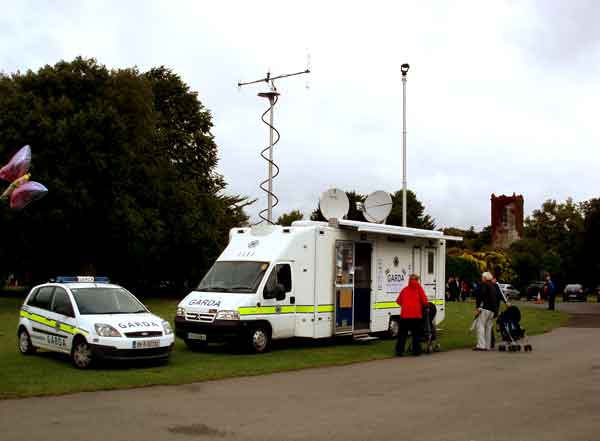 Northsiders needn't bother looking at this picture. I have just included it to reassure those lily livered southsiders that they will be looked after if they succeed in plucking up enough courage to cross the Liffey, which they can do with impunity now that the real Vikings have long departed.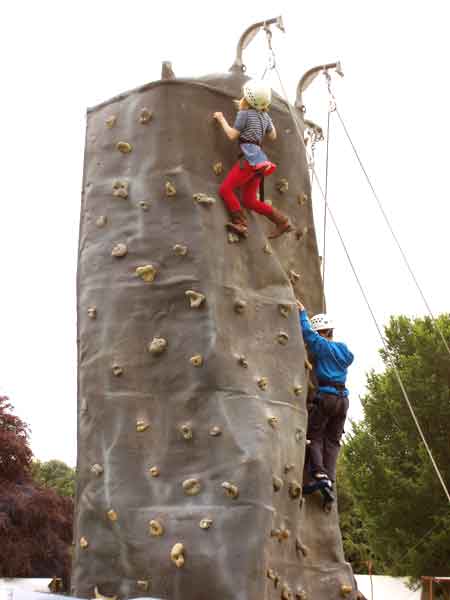 Rock climbing. You had to be at least 6 years old to do this, on the way up.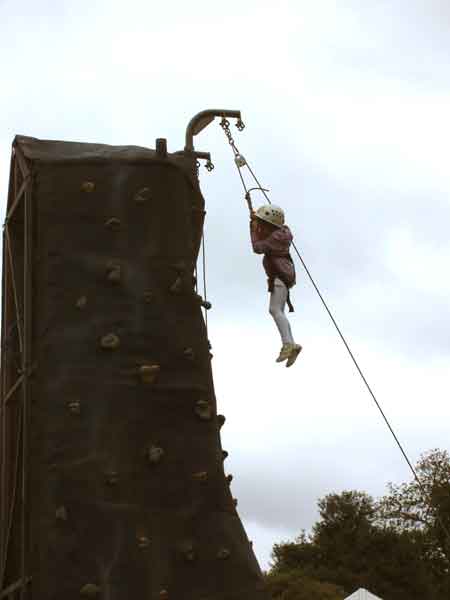 And this, on the way down. Abseiling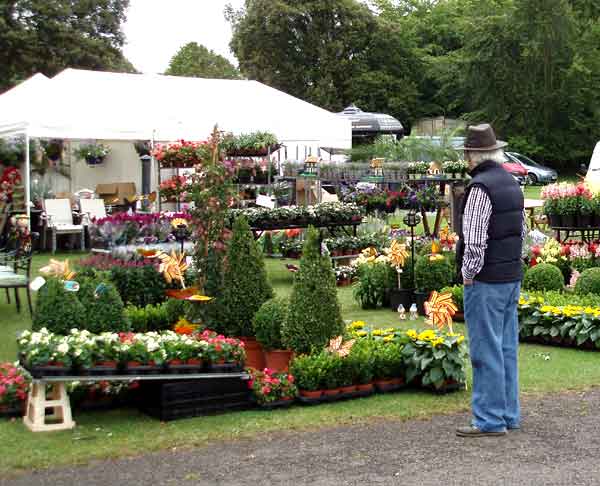 Given the name of the Festival, I thought I'd better finish with some flowers. Surely there is a rose in there somewhere. And, no, it's not Pat Ingoldsby.
---
Raheny Rose Festival 2013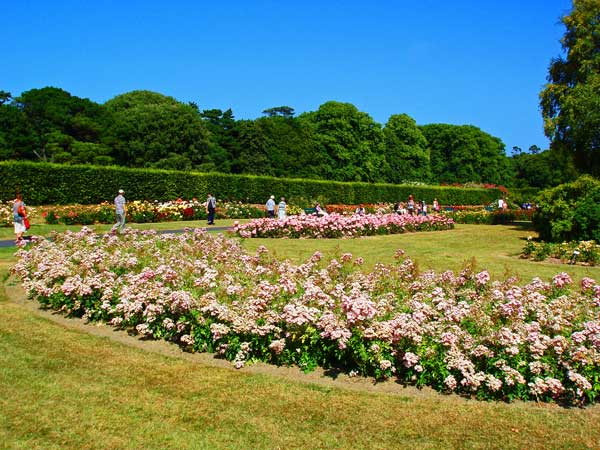 I was back briefly at the 2013 Festival on 20 July, and just thought to add a few things to the above.

First the roses, above, in case you didn't know about them. The festival is called St. Anne's Park Rose Festival because there are rose gardens in St. Anne's which are very impressive, this is the time of year when they are at their best, and the festival is held beside the gardens.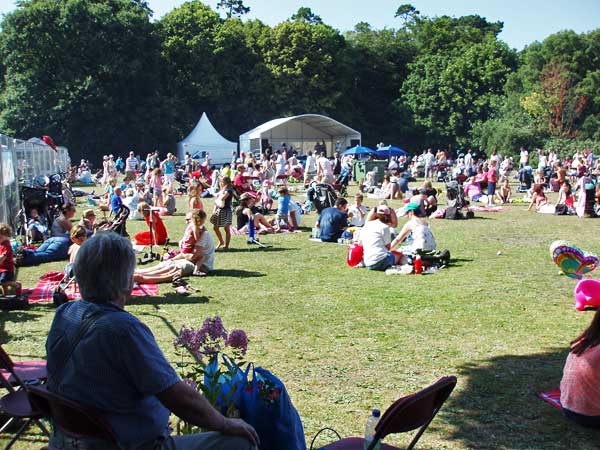 The main thing that struck me during my short visit today, was the band. The Festival seemed bigger than I remembered from 2011, though many of the displays, such as that of the Raheny Heritage Society, were largely the same. But you couldn't miss the band, the sound of which dominated the whole area. So I went over for a quick look.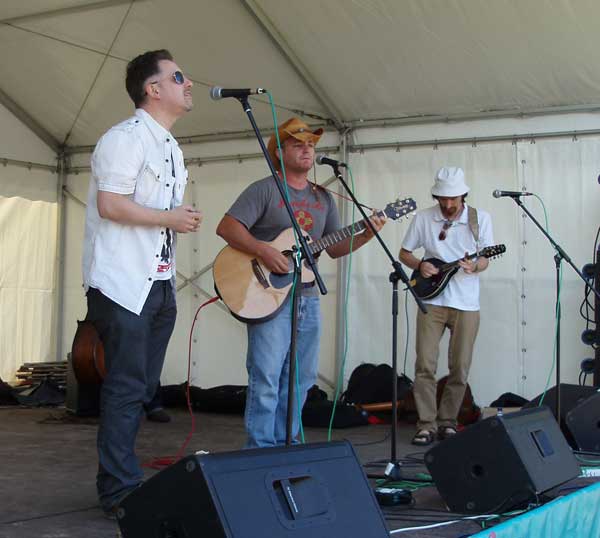 They're called
The Prairie Dawgs
and they are very good. I checked them out when I got home and found they were already famous. There goes my newly found career as a talent scout.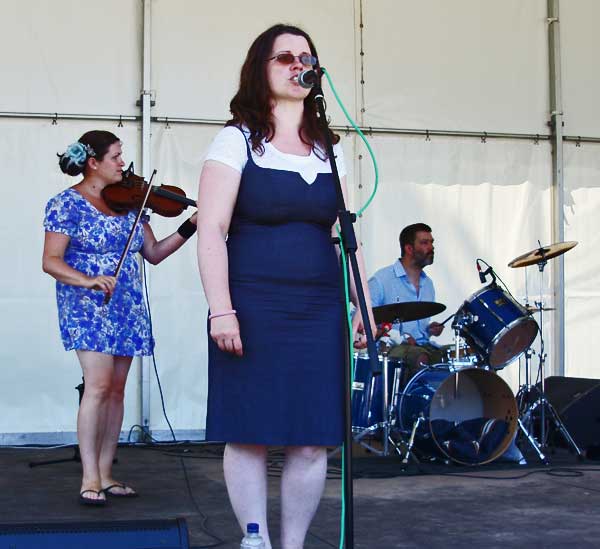 Eileen Twomey - Vocals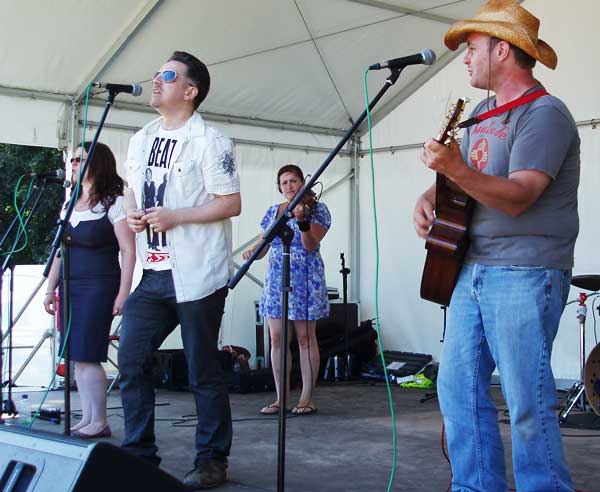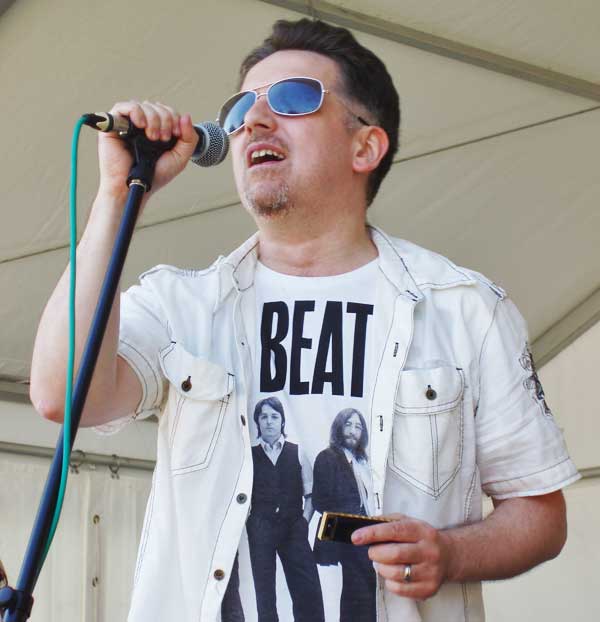 Conor Farrell - Vocals Harmonica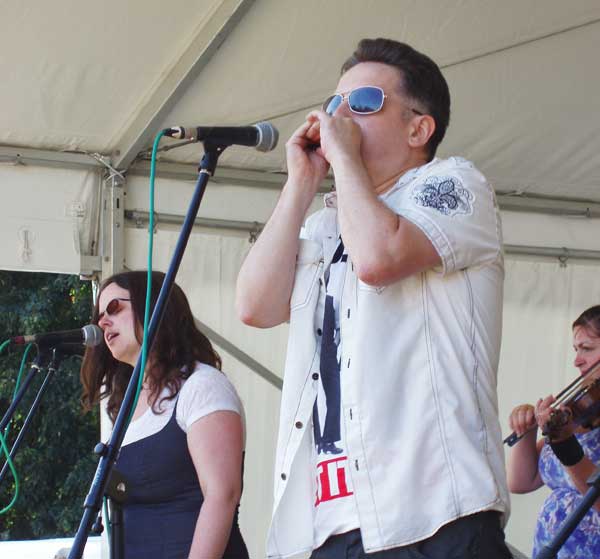 And he could actually play the mouthorgan, and well. Eat your heart out Bob Dylan.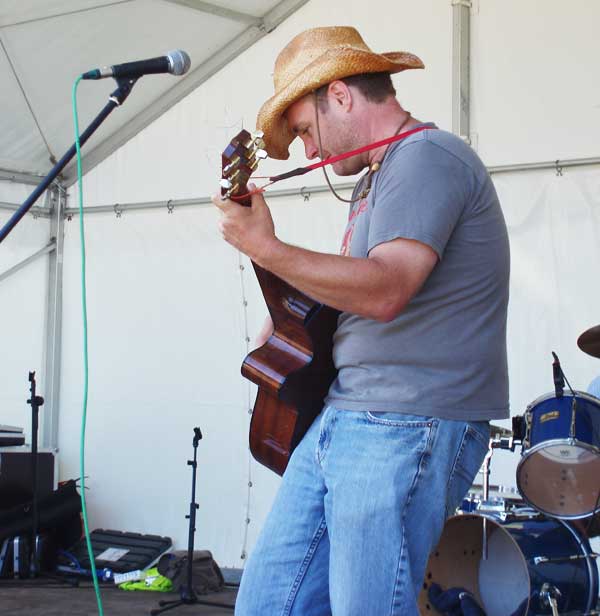 Martin Clancy - Vocals, Guitar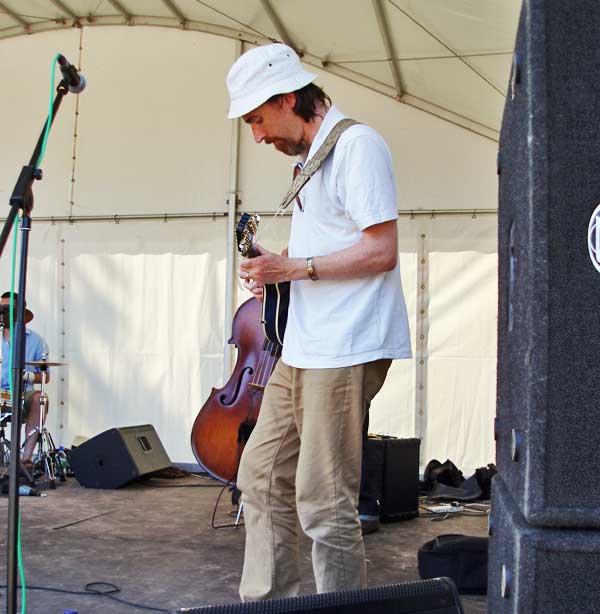 Mark Calvert - Mandolin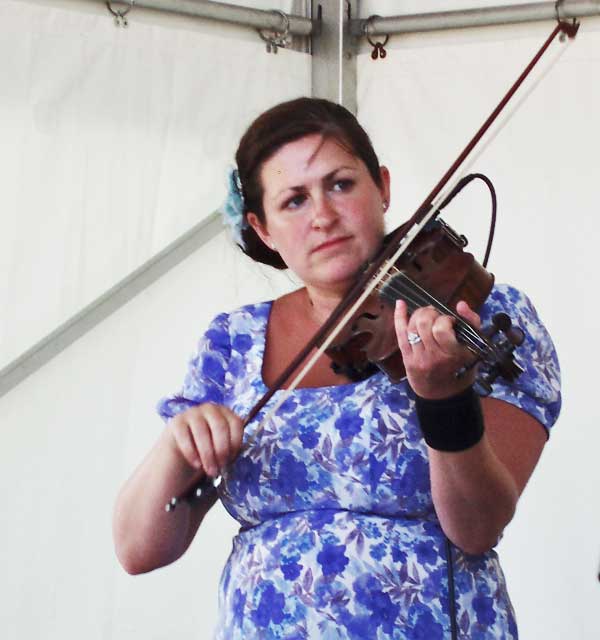 Eimear Lynch - Fiddle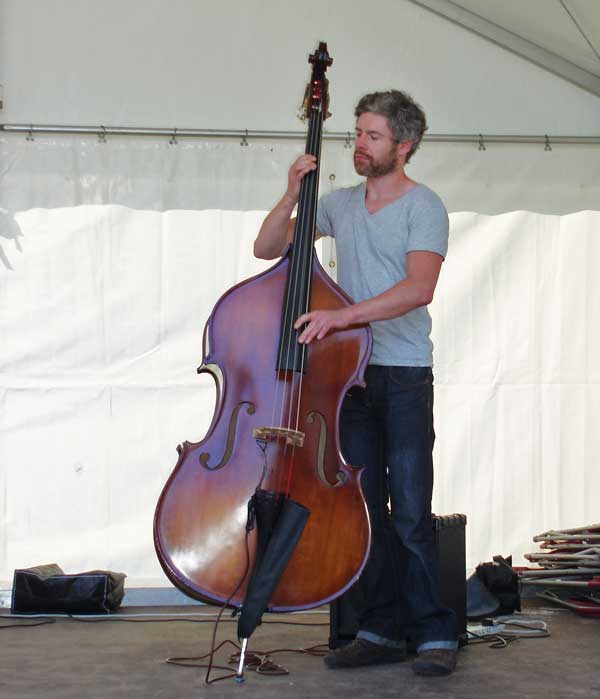 George Guilfoyle - Bass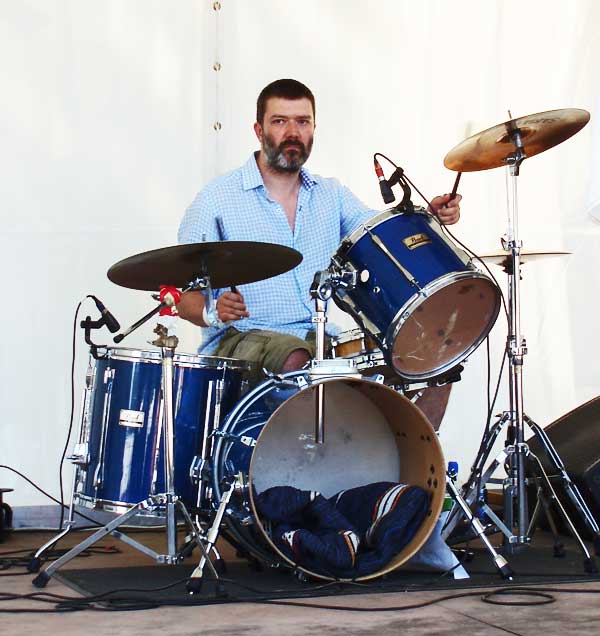 Eoin Galavan - Drums
---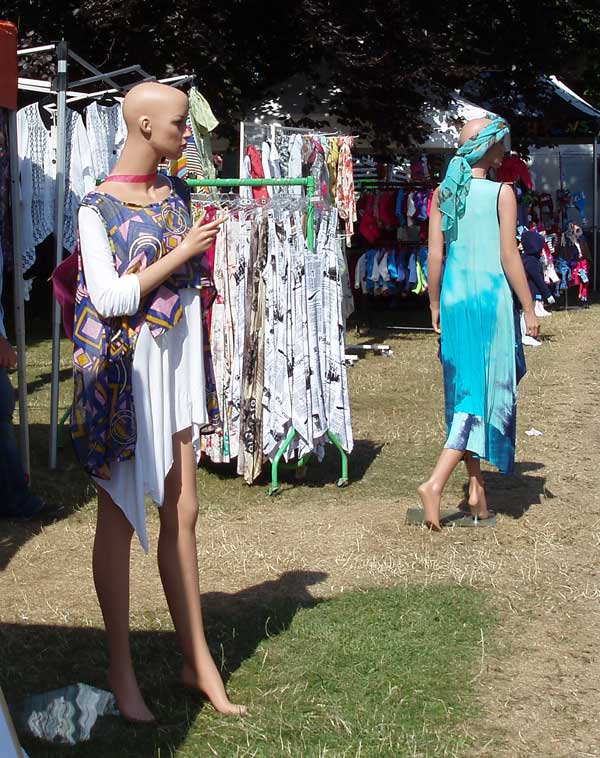 Two slimline mannequins.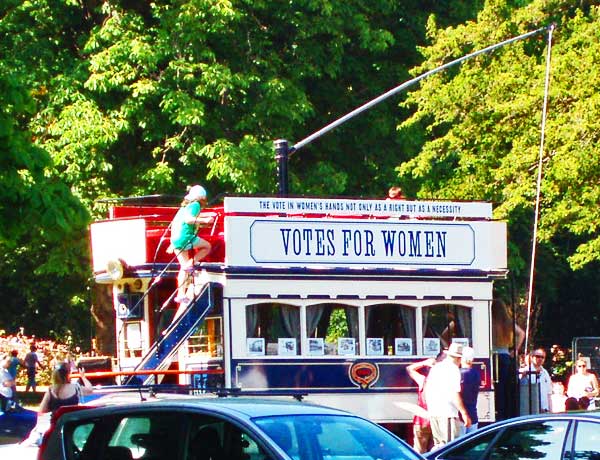 And this year the tram, from the Howth Transport Museum, is complete with trolley and campaigning for votes for women. Perish the thought.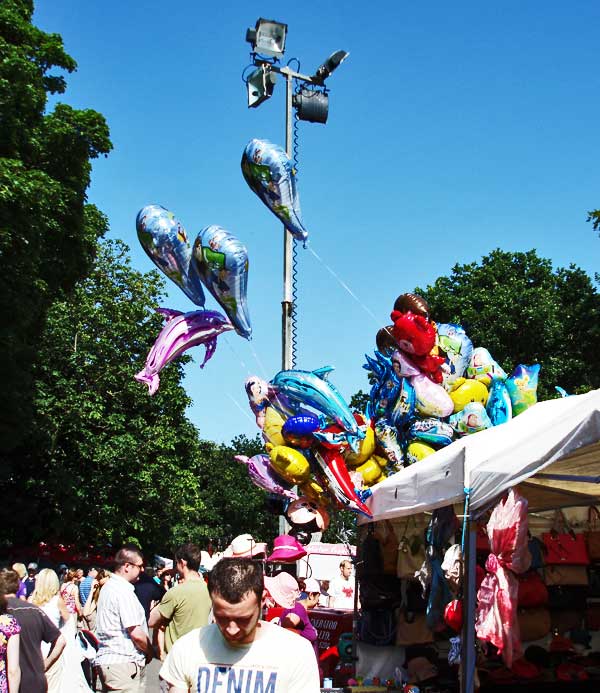 And balloons, where would we be without them. They were everywhere. I don't know how many times I had to disentangle myself from passing kids, to my right, and their balloons, to my left. Still, it was all in good fun and there was a great spirit about the place.

Full marks, as usual, to the Corpo (Dublin City Council to you) for keeping St. Anne's Park they way they do and for making it available for all sorts of festivities.