Snow 2010
Raheny/Killester
Dublin, Ireland
---
We haven't had snow for so long that I thought it worth recording a few impressions around Raheny and Killester.

Fascinating to see the wonder of the young children at something they had never seen before.

---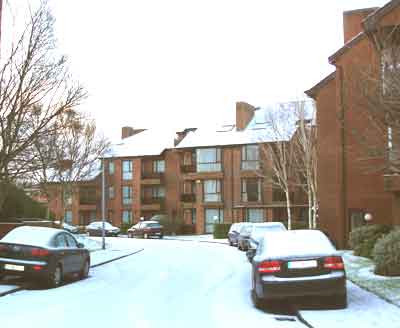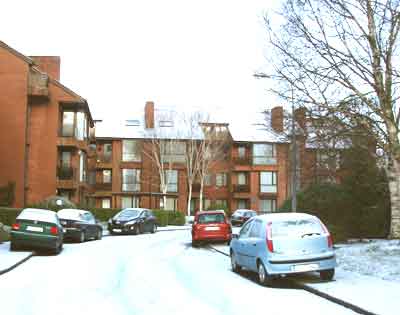 The two shots above are of Venetian Hall, a very well designed estate in Killester.




This is the DART (Dublin Area Rapid Transit) electric suburban railway, looking towards Dublin. You can clearly see the points and the ability to switch the trains between tracks. Very important on wet days when there may be fallen leaves around the place!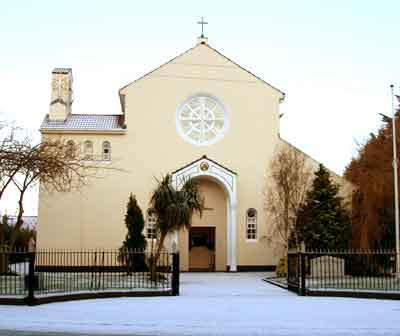 St. Brigid's church Killester.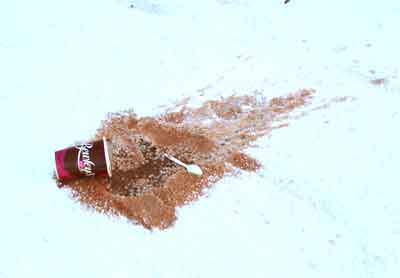 This instant take-away coffee from the nearby Texaco all-night filling station has left its mark in the snow.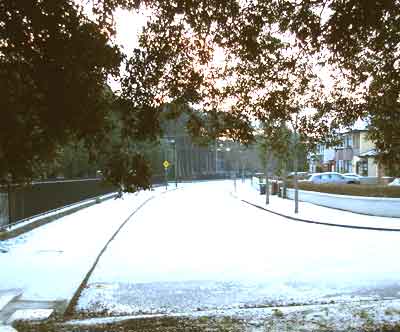 Looking in to All Saints estate from the Howth Road.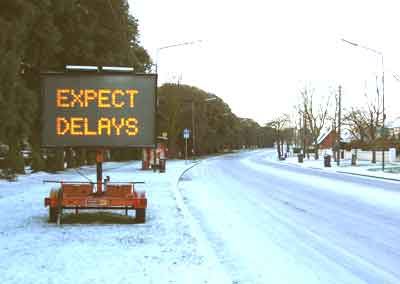 A fortunate coincidence has this warning of delays. It actually refers to sewerage works going on at Sybil Hill, but incidentally reminds motorists to go easy on the accelerator and keep their distance from the vehicle in front of them.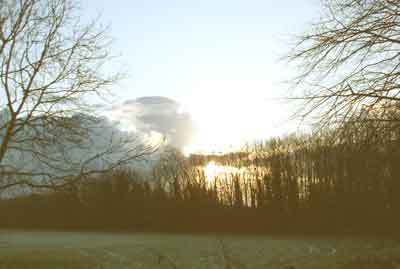 A sideways look towards the sunrise in the east.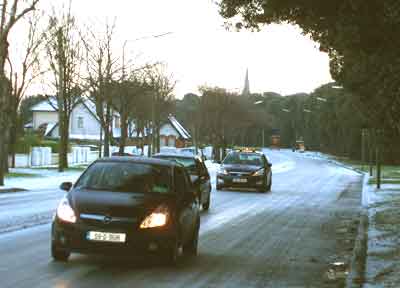 You can just see the spire of All Saints Church as we approach Raheny from the south. The tentative progress of the cars is palpable. Very, very careful.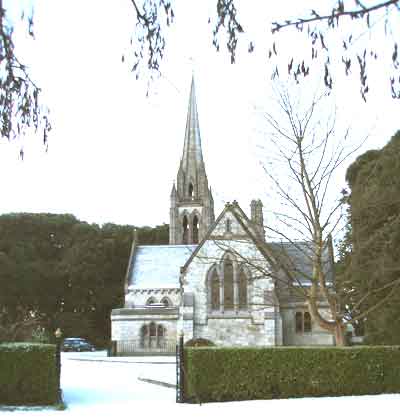 All Saints Church (C of I), built by Lord Ardilaun (Guinness) in 1889 when the old church in the centre of the village became inadequate.




Early morning graffito (piss) artist at work, on the way home from New Year's Eve revelries before the newly fallen snow froze. Quelle finesse! or what?




Frozen assets! A scenic view of AIB in these troubled times.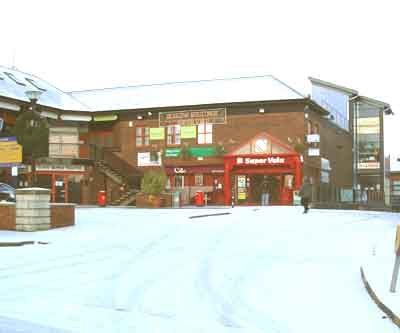 Local top-up store, with loads of parking space. At least it's open.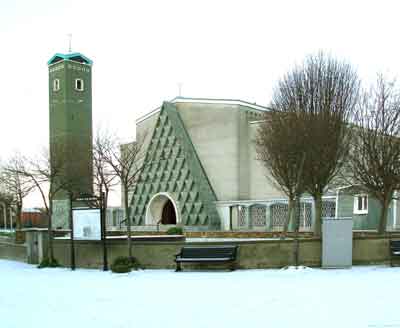 Roman Catholic church of Our Lady of Divine Grace, opened in 1962, replacing the earlier, and much smaller, church across the road.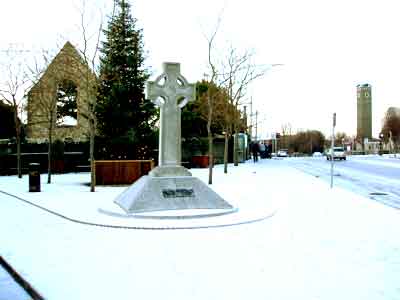 Marie Hayes Cross, with the old Protestant church on the left and the new Roman Catholic church on the right. You can read about Marie in the booklet, Raheny Footprints, about people who lived in, or left their mark on, Raheny. The text of the chapter on Marie is reproduced here. The booklet is published by the Raheny Heritage Society in conjunction with Original Writing and is available locally or in most good bookshops, or, in extremis, from Amazon.




[photos from early morning New Year's Day, 2010]