Coming or Going?
observed outside CRC, Vernon Avenue, Killester,
4 July 2011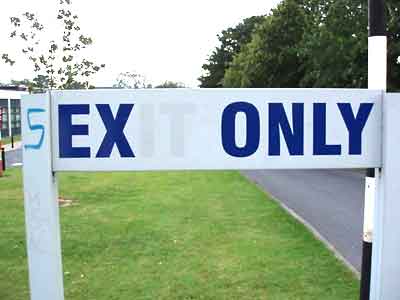 Creative graffito at the exit of the Central Remedial Clinic in Killester.

It is not clear whether it is intended to refer to the complaint to be remediated or the condition of the patient on discharge (so to speak!).

Or, perhaps it is just someone being plain naughty.

---