A Woman's Place?
observed in Cathal Brugha St., Dublin,
3 August 2010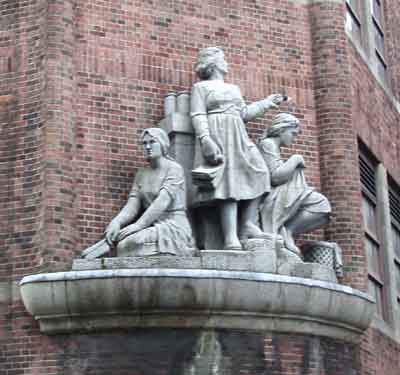 The College of Domestic Economy, established 1939.

Women's work, and a woman's place, in the pre-WWII world of the Irish Taliban.

If it was being done today, there would be a few fellas in there with chef's hats on, at least. Dublin Institute of Technology, College of Catering.
Update
Raheny, Dublin 5,
9 September 2010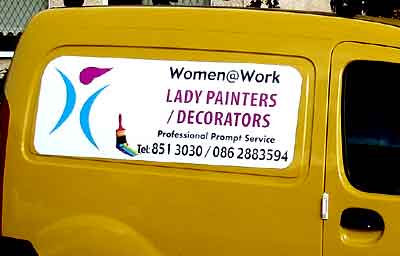 On the other hand. If you have it. Flaunt it.