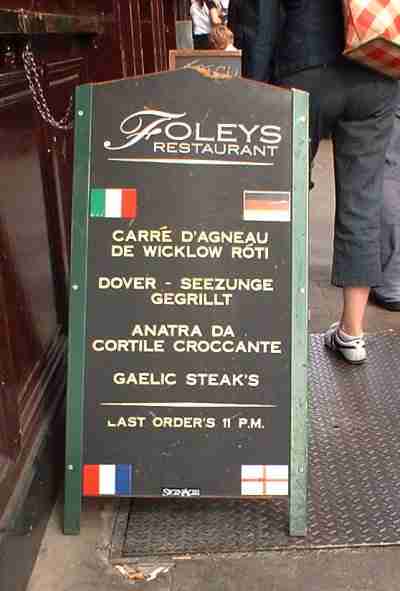 Sign outside Foley's Pub,
Merrion Row,
Dublin, Ireland



Is it the steak or Wicklow that is roasted?

Is it properly roasted, benefitting from only half a circumflex?

The Gaelic Steak has obviously lost something!

... as has last order!






Bloomer update

To be fair, although previously a regular feature of the landscape, the offending sandwich board has not appeared since early 2005.