Yes, Minister?
Observed in Killester, Dublin 3
16 August 2010
This is the entrance to Ivor's constituency office in Killester, Dublin 3, in the heart of his former constituency. It is sandwiched between a Chinese restaurant and the Bank of Ireland. It is essentially a side entrance to a back premises.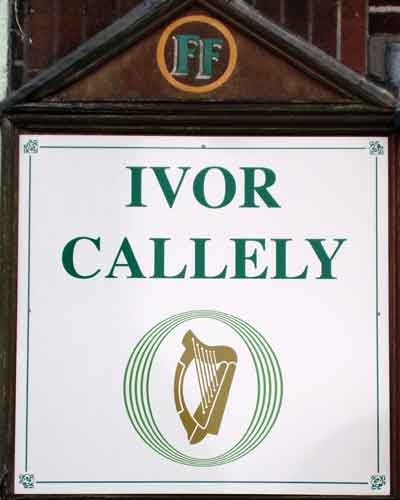 This is a closer view of the signage. Comment from me is superfluous, but if there are any amateur psychiatrists out there ...
UPDATE
8 September 2010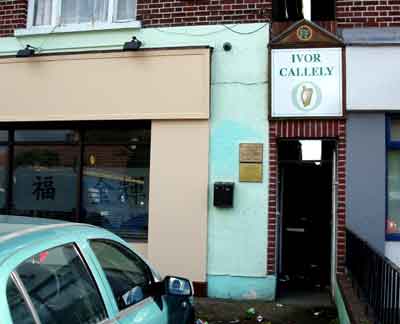 The Chinese next door is now having a face lift. An omen, perhaps?
UPDATE
16 September 2010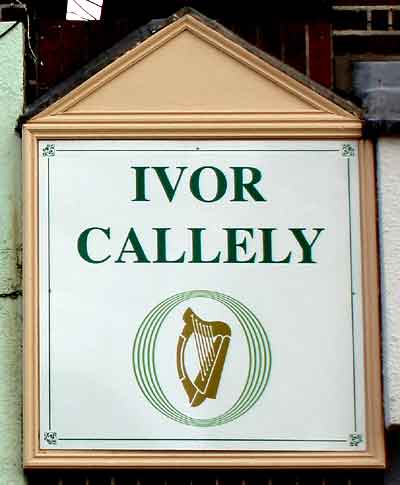 The Chinese facelift has now extended to the FF component of Ivor's signage. I hope he paid for this segment himself.
UPDATE
7 February 2011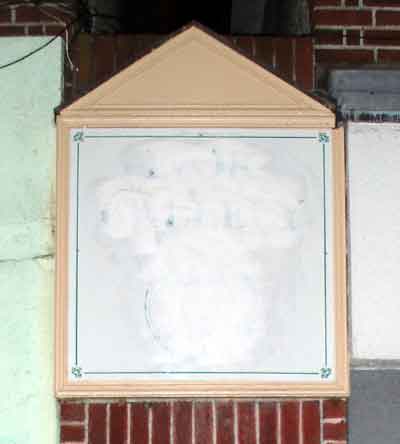 Ivor has now been obliterated from the sign.

There are three possibilities.

Perhaps now that he will not be standing for the Dáil he has no further long term need for a constituency office and has dumped his constituents.

Or, perhaps his clinic has now been taken into NAMA and the Chinese have drawn the obvious conclusion.

Or, perhaps he's not gone at all and some angry constituents have defaced the sign. Certainly it has all the signs of a hasty obliteration.

Stay tuned.
UPDATE
5 April 2011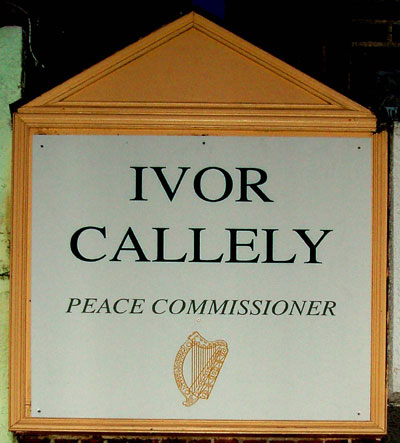 So, he's back again.

Can't stay out of the public eye; always the exhibitionist.

He's out of Fianna Fáil (FF goes); he's out of the Seanad, at least at the next session (Harp goes); but he has a spare premises and no need of a constituency office and he is a Peace Commissioner and that is an official title.

So back comes the sign and the harp.

Pathetic.
UPDATE
6 June 2011
Ivor's new website has him "at the cutting edge of the current economic challenges", whatever that means.
UPDATE
10 February 2012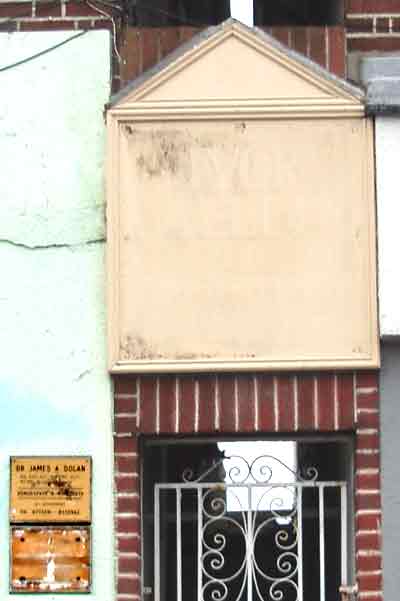 Following his recent arrest in connection with mobile phone expenses, Ivor's modest Peace Commissioner sign has now been obliterated. Whether this is an indication of his departing public life or whether it is in expectation of the Second Coming, so to speak, is not yet clear.

All we can say for sure is that all external signs of his presence at what was originally his constituency office have now gone. The brass plate, bottom of the two, had him as a Senator and has been gone for some time.
UPDATE
4 March 2014
Ivor has now pleaded guilty to to fraudulently using an invoice to claim mobile phone expenses during his time in office, and sentencing is set for July 22nd, when the full facts will be heard.