Product placement
observed in Liffey St., Dublin, 25 March 2008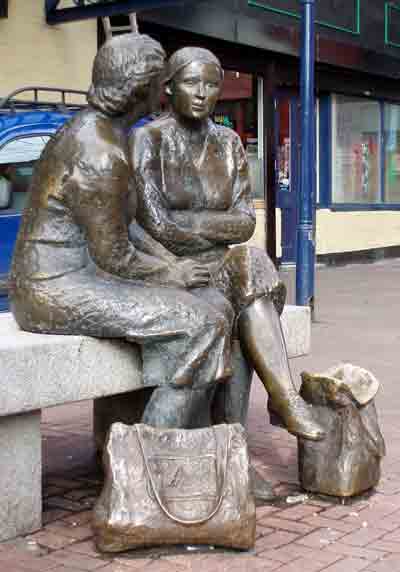 This is another excellent piece of street sculpture. Two biddies chatting outside the Dublin Woollen Mills in Liffey Street.

It was only after I had taken a few pictures that I noticed the very subtle and permanent product placement. This one gets an Oscar for being unobtrusive, completely in tune with its environment and likely to outlast the product by at least a century.

Check out the bag on the ground.

Full marks to Arnotts.