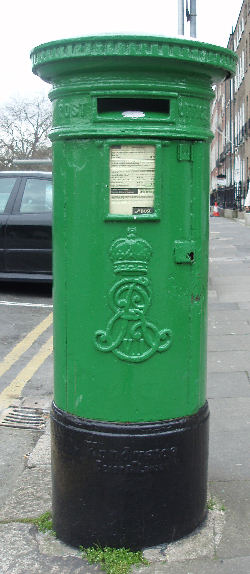 There is the story of the British tourist who, on his return home, sent his film to Kodak for processing.

He was very taken aback to receive a letter of apology with the prints, regretting a suspected processing error which turned the pillar boxes green.

It reputedly took Kodak some time, and much forensic research, to conclude that the British postboxes were in Dublin and were, in fact, an appropriate shade of green.

There is no shortage of former British postboxes in Ireland and it is to the credit of the administration, or, perhaps in this case, to their sense of economy, that such colonial symbols were readily absorbed into the new State, albeit with a lick of green paint.

This Edwardian postbox is situated at the corner of Merrion Square, directly opposite the Irish Parliament.