Out of the Question.
Observed in Y Felinheli, North Wales, 1 July 2012.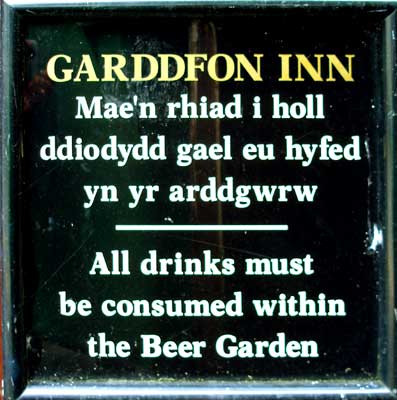 I don't know how ling this sign has been there but it looks like a good while, typo and all. A rhiad is most definitely out of the question.




Clearly nothing as bad as the above, which was not observed by me, but I couldn't resist including it. Could happen to a Bishop. In fact it happened to Swansea Council in 2008, when an internal email reply to a request for a translation got put on the sign without being checked.

The Welsh reads
"I'm not in the office at present. Send on any material for translation."
Ouch.