Böllox

Observed in Shelbourne Road, Dublin, 1960s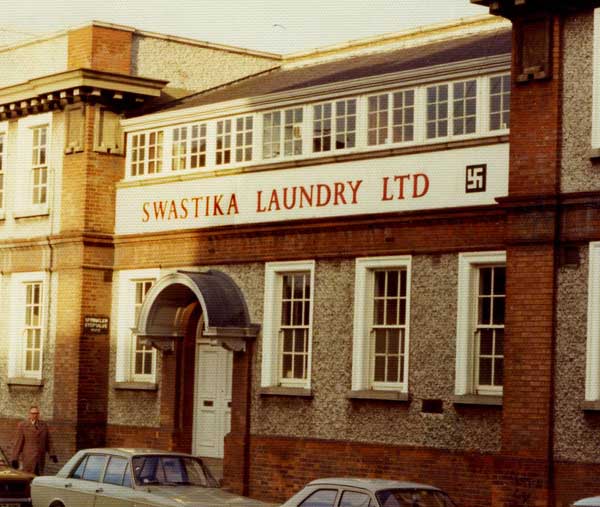 I came across this the other day while looking through some of my old photos. It was the premises of the Swastika Laundry in Shelbourne Road, Dublin.

It was one of this laundry's vans which almost had Heinrich Böll walk out under a bus when he first visited Dublin in the 1950s.

Heinrich is famous for this and the title of one of the chapters in his Irisches Tagebook (Irish Diary) entitled "Mayo God Help Us". This was a familiar ejaculation in its day and while Jackeens could parrot it ad nauseam nobody wanted the foreigners saying it out loud.

You can read about it here and see a van here.