---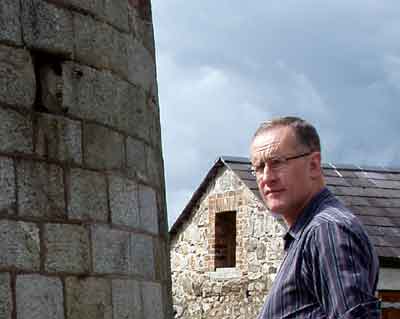 Eoghan Keegan Dúnlaoghaire & Rathdown County Manager was very impressed with the Tower. At the time of the visit, the Council had already mounted its exhibition on The Martello Towers of Dublin and has since published the material in book form.
---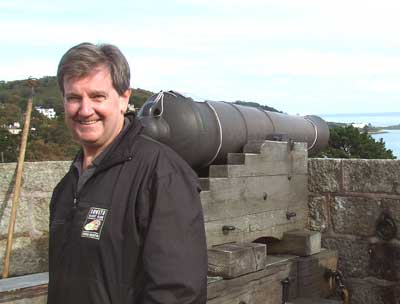 Photo: Niall O'Donoghue
Bruce Davis Australian Ambassador was equally impressed. Well he might be. His ambassadorial residence is well within the range of the cannon seen behind him on the crown of the tower.
---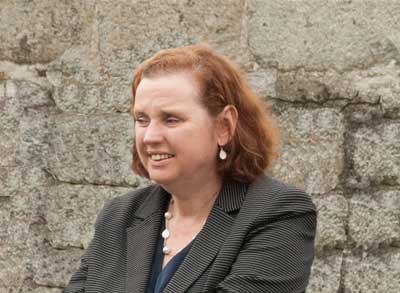 Ruth Adler Australian Ambassador, replacing Bruce Davis above, attended the 110th anniversary of Bloomsday at the Tower on 16 June 2014.
---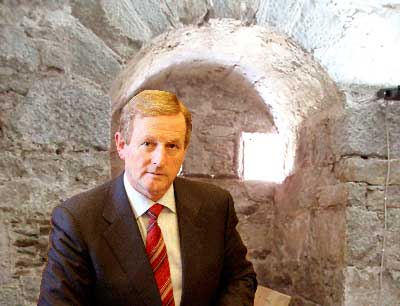 Enda Kenny paid a visit when he was leader of the opposition and before becoming Taoiseach. The man from Castlebar is well aware of that town's record in 1798 in the greatest defeat of the British Army on Irish soil, with a little help from the French, of course.
---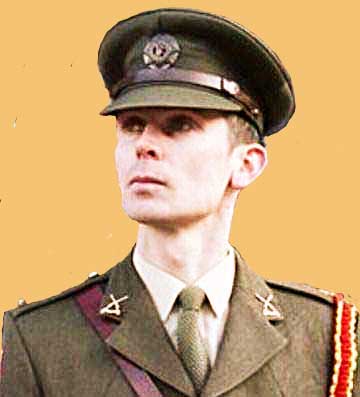 Military Archives, led by Commandant Stephen MacEoin paid an overdue off duty visit to the tower. All in civvies for the occasion, the group included both military and civilian personnel.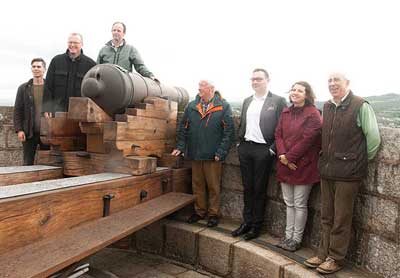 The Archives were originally primarily interested in material dating from the foundation of the State.

Then this was extended back with the centenary commemorations of the 1916 Rising. Now they are happy to pursue an interest as far back as the Napoleonic era.

The visit produced a useful exchange of information and the prospect of some possible future enhancement of the site that I'm not at liberty to discuss at present.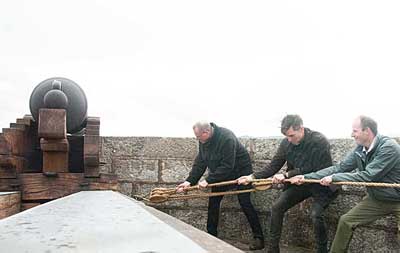 ---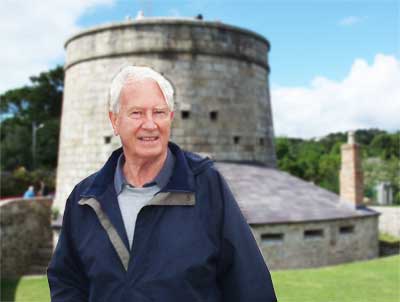 Colonel W H (Bill) Clements, current chairman of the Fortress Study Group (FSG) has published extensively on Martello Towers. His latest book on the Irish towers gives a prominent place to Tower No.7.

In addition to his own many visits to the tower, he brought the FSG on a study tour of southern Ireland in 2013 which included a visit to the tower.

It was Bill who suggested that Niall enter the tower for the Europa Nostra heritage competition where it was shortlisted and got a special mention from the jury.
---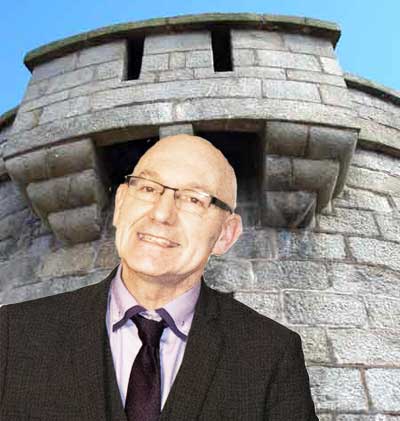 Philippe Milloux, Director of the Alliance Française, Dublin, whose first (official?) function after being knighted the previous evening by the French Government, was to attend the 2017 Bloomsday celebrations at the tower.