Lleaves me breathless ...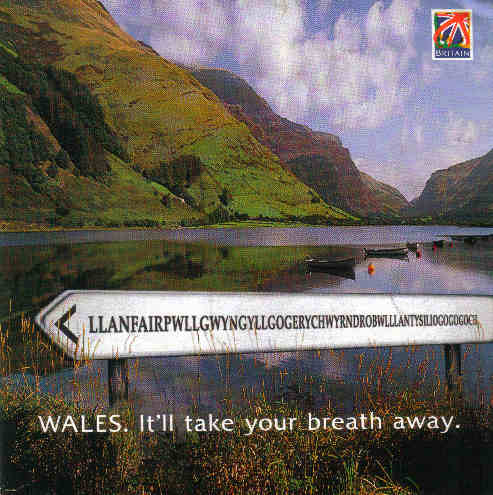 I sincerely hope this sign is not to be found within the confines of the Principality.

I prefer to think it was composed by a London-based employee of the British Tourist Authority whose eyesight, not to mention concentration, was rapidly failing from an overdose of Welsh orthography.

I am tempted to offer a prize for spotting the typo, but that would be too easy.

I did inform the BTA at the time (2001) but they never replied. Not surprising as they presumably had already printed thousands, if not millions, of this glorious technicolour invitation to Wales.

If you are consumed with curiosity, run your cursor very slowly along the sign to find the typo.

And just in case you think I made this up, you can see the full leaflet here.

And you can read a full report on the 2001 National Eisteddfod in Denbigh, referred to in the leaflet, here.