The Welsh Wizard
Prif Weinidog y Deyrnas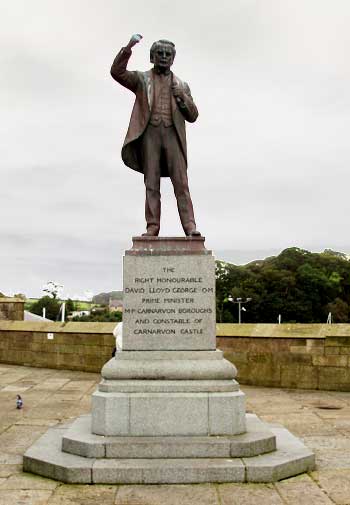 Much as in the case of Cromwell, the Irish and the British have very different views on David Lloyd George, UK Prime Minister during the Treaty negotiations.

From an Irish point of view, he threatened the negotiators with "immediate and terrible war" if they did not accept the terms on offer. For the British he was a great war leader and for the Welsh one of their own.

This monument, in the main square in Caernarfon, is a celebration of him. It was not without controversy: the original intention was to commemorate Owain Glyndwr, a more ancient war leader of the Welsh against the English; and the site itself was considered by some to be a corner site unworthy of such a great war leader.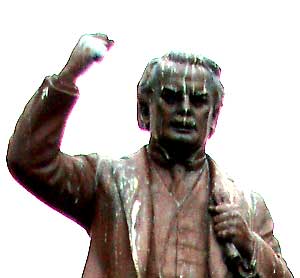 The birds have certainly registered their opinion,
but then they do, don't they.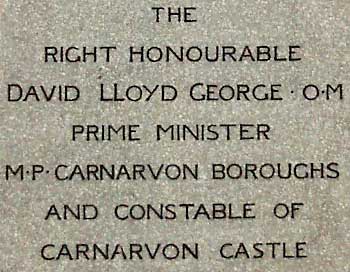 The English language dedication on the
front of the plinth is self explanatory.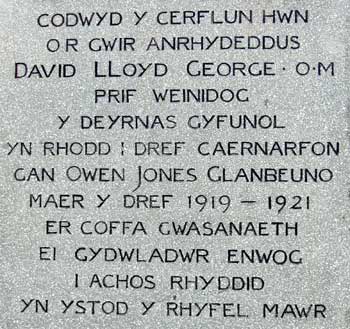 The Welsh version, on the back, adds some information.


It specifies that the it was the United Kingdom he was prime minister of, and that the monument was presented to Caernarfon by the town's then mayor in memory of the services of his famous fellow countryman in the cause of freedom during the Great War.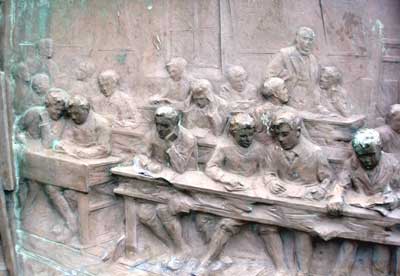 One side panel shows him in school in Llanystumdwy ...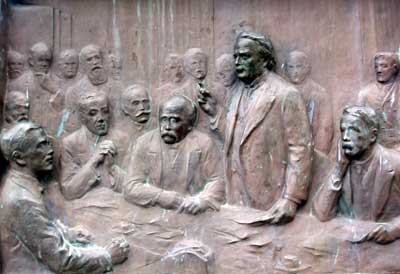 ... while the other shows him at the Versailles Peace Conference in 1919.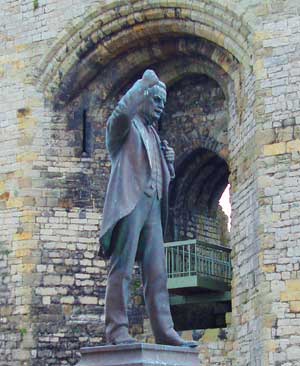 In any event the statue is quite striking, whether viewed from the front against the open sky (top) or from the side against the backdrop of Caernarfon castle (above).